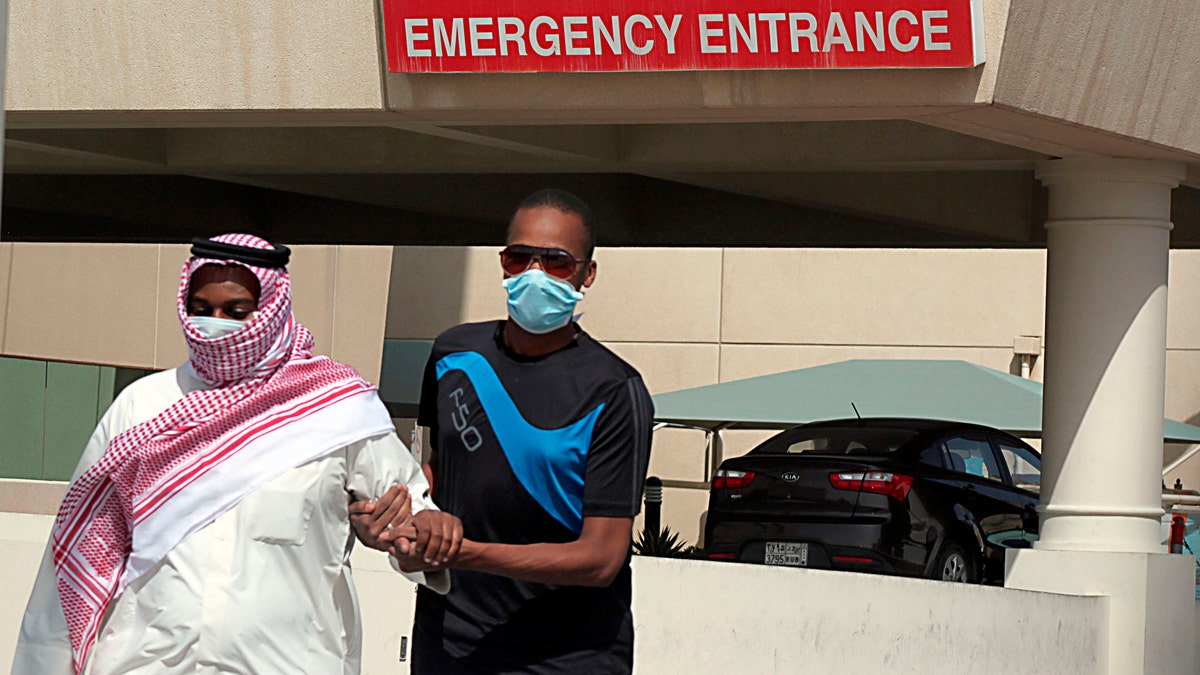 International health experts began urgent talks on the Middle East coronavirus (MERS) on Tuesday amid concerns about larger numbers of milder infections possibly going undetected, the World Health Organization (WHO) said.
The United Nations agency announced last Friday that it was forming an emergency committee, to convene this week, to prepare for a possible worsening of the SARS-like virus.
The committee is to assess whether the outbreak constitutes a "public health emergency of international concern", and can recommend measures to try to contain its spread, such as travel restrictions.
Its 15 experts include Dr. Ziad Memish, deputy health minister of Saudi Arabia, where 65 of the known 80 cases have occurred. The global death toll stands at 45, including 39 in the kingdom, where there have been outbreaks in hospitals, in particular among patients receiving dialysis treatment.
WHO spokesman Gregory Hartl said that all nine countries which have had cases of the new deadly disease were making presentations by videolink on Tuesday. "Our expectation is that there will not be a decision today," Hartl said.
A further closed-door session was set for Thursday, he said.
The novel coronavirus emerged in Saudi Arabia in April 2012. Jordan, Qatar, and the United Arab Emirates have reported laboratory-confirmed cases, as well as Tunisia and four European countries (Britain, France, Germany and Italy) among travelers returning from the Middle East.
Eight of the latest infections in Saudi Arabia were reported to be in people not displaying any symptoms of the disease, which can cause coughing, fever and pneumonia, the WHO said. Half of them were female health workers, and the rest children under 15 who had contact with confirmed cases.
"The recent mild and asymptomatic cases raise concerns about the possibility of large numbers of milder cases going undetected," the WHO said in a statement posted on Tuesday.
"While it is clear that human-to-human transmission does occur, it is not clear whether transmission is sustained in the community," it said.
The current pattern of disease could be consistent either with ongoing transmission of the virus in an animal population with "sporadic spillover" into humans resulting in small clusters of people becoming infected, or "unrecognized sustained spread of the virus among humans with occasional severe cases".
WHO experts said last month that countries at risk from MERS should put in place plans for handling mass gatherings, but the agency has stopped short of recommending restrictions on travel such as checks at airports and other entry points.
Saudi Arabia's health ministry announced at the weekend that two more people had died of the virus, shortly before Islam's Ramadan fast when many Muslim pilgrims visit.
Millions are also expected to travel to Mecca for the main pilgrimage, the haj, that will take place in October, although Saudi authorities have cut the number of visas this year, citing safety concerns over expansion work at the main mosque site.
MERS is related to SARS, or severe acute respiratory syndrome, because the virus that causes it is from the same coronavirus family. SARS emerged in China in 2002 and then spread around the world, killing about a tenth of the 8,000 people it infected.