Colorectal screening up, racial disparity down in New York City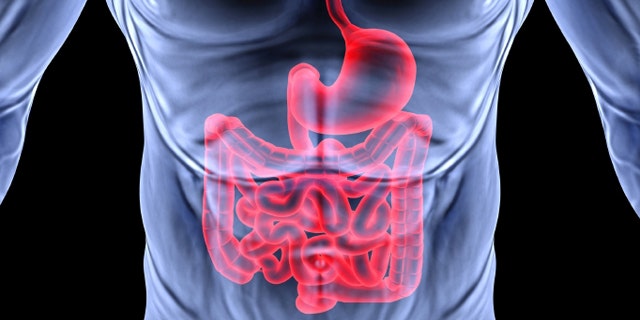 NEWYou can now listen to Fox News articles!
Through the efforts of a coalition of New York City health officials in 2003, colon cancer screening rates there rose dramatically, and by 2014 there were no longer difference in screening rates by race or ethnicity.
"Nationally colon cancer screening rates have been increasing and mortality has been decreasing, but the overall decline in mortality is not equal by race," said Lina Jandorf of the Icahn School of Medicine at Mount Sinai in New York, senior author of a publication detailing the success of the NYC program.
Medicare began to cover colonoscopy screening for men and women of average risk in 2001. In 2003, Dr. Thomas Frieden, then-commissioner of the New York City Department of Health and Mental Hygiene (DOHMH), made these screenings a top priority as more than 1,500 men and women in the city were dying of colorectal cancer yearly.
With the Health and Hospitals Corporation, the DOHMH formed the Citywide Colon Cancer Control Coalition (C5) to increase screening for New Yorkers age 50 and older.
"This Coalition has demonstrated how public agencies and community stakeholders can partner to successfully increase colonoscopy screening and eliminate ethnic disparities in a large urban diverse population," Dr. Sidney Winawer, C5 Coalition advisory committee member and chairman of gastroenterology at Memorial Sloan Kettering Cancer Center, said in a statement.
As part of the initiative, the DOHMH began annual telephone surveys of 10,000 randomly selected adults in the city to assess their health status, which helped track progress toward screening targets.
Beginning in 2003, C5 initiated public education programs including radio and subway ad campaigns in English and Spanish with celebrity spokespeople, and mailed educational postings sent to more than 10,000 health care providers.
Trained DOHMH representatives visited approximately 640 sites and made 3,940 one-on-one contacts during 2004, 2005, and 2008 to encourage adherence to NYC's screening guidelines and to promote colonoscopy screening referrals. Using the annual telephone surveys, they targeted poor, immigrant neighborhoods with poor screening uptake.
"We were able to pinpoint what neighborhoods were moving slower than others, both at the community member level and community health center level," Jandorf told Reuters Health by phone.
They placed patient navigators in all 11 public hospitals and in 12 voluntary hospitals throughout NYC to help make sure patients completed colonoscopies and showed up for their appointments.
In 2003, almost 50 percent of white adults over age 50 had undergone a colonoscopy during the previous 10 years, compared to less than 40 percent of black or Hispanic adults and less than 30 percent of Asian adults.
The overall screening rate rose to 62 percent in 2007, which by 2012 meant that 833,000 additional people had been screened who otherwise would not have. Among Hispanic people, screening increased from 38 percent to 70 percent, which was notably higher than the national rate.
In 2014, almost 70 percent of eligible people in NYC were screened, and there was no difference based on race or ethnicity, as reported in Cancer.
In other cities and states, "we have to be quite open and frank about the fact that there are disparities," but the disparities can be overcome, as this program demonstrates, Jandorf said.
"My guess is that anybody doing this work knows where the disparities are," she said.
Although there are no longer screening disparities in NYC, there are still mortality differences by race, and the next step should be to tackle those with improved access to treatment, she said.