Chilean 11-Year-Old Girl Should Be Allowed Abortion, Says Amnesty International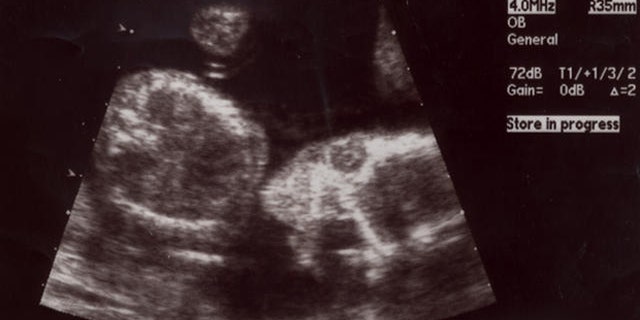 Amnesty International says an 11-year-old girl who was raped by her mother's partner in Chile should be allowed an abortion.
In one of the most socially-conservative countries in Latin America, the case of the child pregnant by her stepfather has set off a national debate about abortion.
Abortions, even for medical reasons and in the case of rape, have been illegal in Chile since Gen. Augusto Pinochet's dictatorship. President Sebastian Pinera's government opposes any easing of the ban.
Amnesty International has joined the debate by saying that "the Chilean State must provide" her with "all the psychological and medical support she needs," and make all options available, "including safe abortion services."
The girl, who is 14 weeks pregnant, was repeatedly raped over the course of two years by her mother's partner. Police in the remote southern city of Puerto Montt arrested the man, who confessed to abusing the fifth grader. The case was brought to their attention by the child's maternal grandmother.
Conservative members of Chilean society oppose all abortions and the nation's Senate last year rejected three bills that would have eased the absolute ban. One of the bills would have permitted abortion if two doctors said it was needed because of risks to a mother's life or other medical reasons, such as a fetus with low chances of survival. Another one of the measures that was rejected would have allowed abortion in the event of rape.
Worldwide, the United Nations estimates that 16 million teenage girls give birth every year, Latin America and the Caribbean being the second region with the highest rate — it is surpassed only by sub-Saharan Africa.
"Currently one in four children are born to a teenage mother. Such incidence puts us second only after sub-Saharan Africa," said Marcela Suazo, Regional Director of the UN Population Fund (UNFPA) to the news agency AFP.
Experts say that some of the causes of such high rate of teen pregnancies in Latin America are lack of education, reluctance among the adult population about premarital sexual relations, the influence of the Catholic Church and very limited access to free or subsidized contraceptives.
Many Chileans are venting outrage on social media about the 11-year-old pregnant girl. Last week some started an online campaign to demand legalization of abortion in cases of rape or health risks for the mother.
"When I heard about this little girl my first reaction was to support abortion because I think it's the best option in this case," said Eduardo Hernández, a 30-year-old web designer.
"It's the first online petition I've signed in my life, but I think this case really deserves it," Hernández said. "We should have a law. I hope this case serves as precedent to have a serious discussion about abortion."
Based on reporting by The Associated Press.
Follow us on twitter.com/foxnewslatino
Like us at facebook.com/foxnewslatino