Chief of Surgery at New York Hospital Accidentally 'Set Patient on Fire'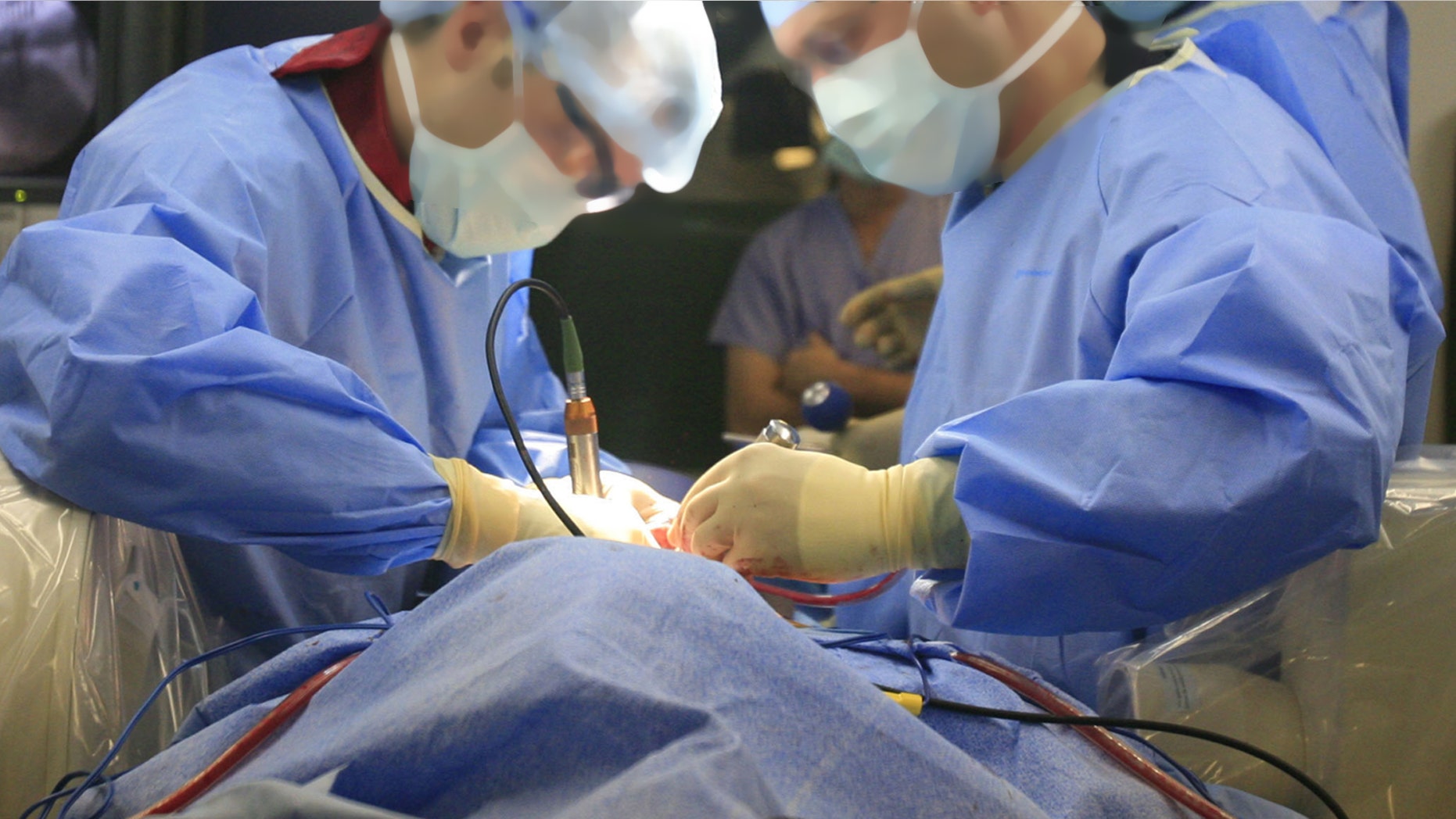 The chief of surgery at New York City's Lincoln Hospital "set a patient on fire" during an operation, causing severe burns on the man's neck and chest.
Dr. Jay Yelon was performing a tracheotomy April 19 to insert a breathing tube when his electronic scalpel, which gives off tiny sparks, came close to the patient's oxygen supply, igniting a "minor explosion," hospital insiders said.
Before the fire was extinguished, unconscious Enrique Ruiz suffered second-degree burns on his neck and chest. He awoke from sedation in searing pain.
"I feel like my chest was on fire," Ruiz, 52, told his brother, Amauri.
Sources at the South Bronx hospital said Yelon failed to mention the patient's burns in a post-surgery report. He claimed the flames were extinguished with "no danger to the patient."
"I don't know anything about it," Yelon repeatedly told the Post, refusing to answer any questions or acknowledge his role.
Mishaps that harm patients must be reported immediately to the state Health Department. Spokesman Peter Constantakes first said the Lincoln incident was reported as harmless, but later confirmed, "There was a fire and burns. We're looking into it."
In June 2003, the agency issued an alert on electrosurgical fires after two patients suffered second and third-degree burns. It reported five other "flash fires" that had scorched patients when surgical drapes or their hair ignited near an oxygen source. Safety measures were urged.
Nydia Negron, a Lincoln spokeswoman, said Yelon works under a contract with a private group that supplies doctors to city hospital Physician Affiliate Group of New York.
Negron said that Ruiz is "expected to fully heal. He received a life-saving emergency procedure."
Ruiz was admitted to the Lincoln emergency room with pneumonia and bronchitis on April 14.
Around 500 to 600 surgical fires occur each year nationwide, according to Mark Bruley, a leading expert on the hazard. Some 25 to 30 patients suffer severe burns or "gross facial disfigurement," and several have burned to death, he said.
For more from the New York Post click here. 
Síguenos en twitter.com/foxnewslatino
Agréganos en facebook.com/foxnewslatino