Chicken nuggets recalled due to staphylococcal enterotoxin contamination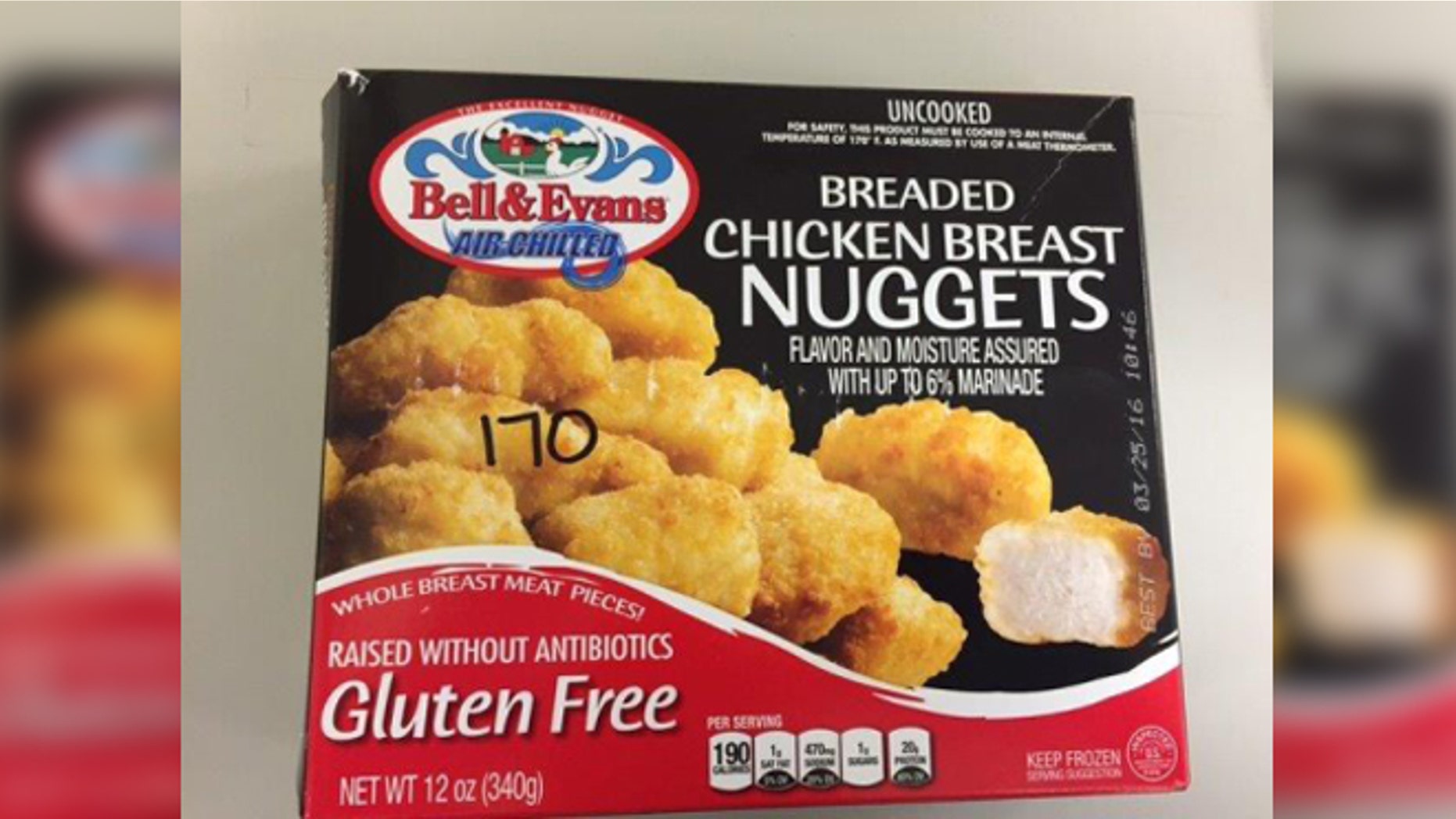 Approximately 20,232 pounds of chicken nugget product are being recalled after testing positive for Staphylococcal enterotoxin, the U.S. Department of Agriculture's Food Safety and Inspection Service (FSIS) announced today.
The product, 12-oz. boxes of "Bell & Evans Gluten Free Breaded Chicken Breast Nuggets" were  produced by Murry's, Inc., a Lebanon, Pennysylvania-based company. The products have a "Best By" date of March 25, 2016 and bear the establishment number "P-516" inside the USDA mark of inspection.
According to a press release, the problem was discovered by the Colorado Department of Agriculture during a routine retail surveillance and sampling program, which is funded by the USDA.
Staphylococcal enterotoxins are fast acting and can cause illness in as little as 30 minutes. Symptoms, including nausea, vomiting, stomach cramps and diarrhea, usually develop within one to six hours after eating contaminated food. Most patients recover after one to three days.
There have been no reports of adverse reactions due to consumption of the recalled products.
According to the press release, consumers with questions about the recall can contact Murry's customer service at 800-638-0215.