Charm Bracelets Given Out By U.S. Docs, Dentists Recalled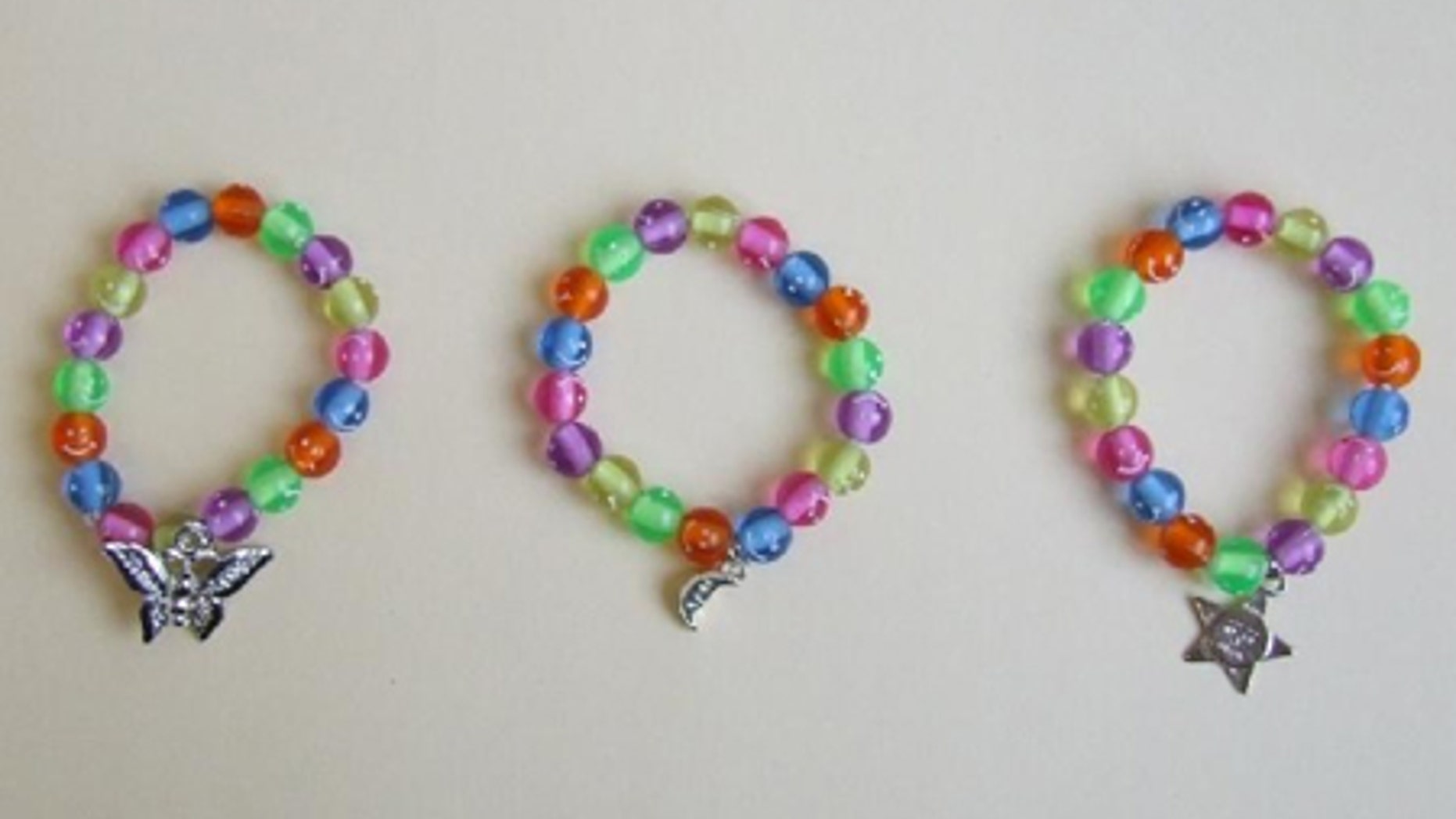 About 66,200 charm bracelets and 2,200 rings made in China and given out by doctors and dentists in the U.S., are the subject of a voluntary recall by the The Consumer Product Safety Commission (CPSC) because they contain high levels of cadmium.
The metal is toxic if ingested by young children and can cause health risks with long-term exposure.
No injuries related to the products have been reported.
The items, known as children's happy charm bracelets and football rings, were given away at doctor and dentist offices across the U.S. from June 2005 through March.
They are made of beads on a small elastic band with a metal charm in the shape of a butterfly, moon or sun. The ring is a small adjustable metal band with a metal football charm attached.
They were imported by two U.S. companies and distributed by a third.
The recall comes weeks after McDonald's recalled 12 million "Shrek" souvenir glasses after the CPSC warned of a risk children could get small amounts of cadmium on their hands by holding the glasses.