Changing Your Life on New Year's Eve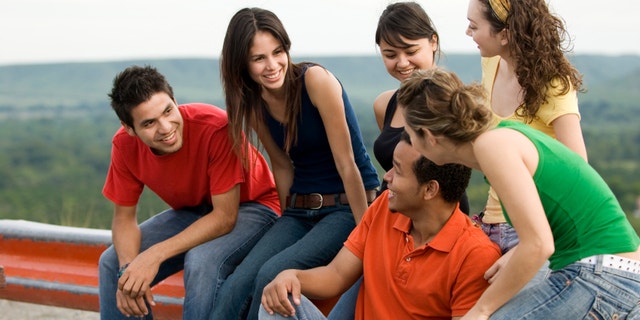 Most New Year's resolutions end up crumbled and discarded, along with the paper streamers and cardboard hats we don as the ball drops in Times Square and the clock strikes midnight.
We say we'll shed 10 pounds, but we gain them back. We say we'll be at the gym three times a week, but lose motivation. We say we'll invest emotionally in our relationships, but lose interest or courage or faith.
This New Year's Eve, I think it might be better to take a real leap toward changing your life. Here's what I suggest could actually work:
1. Identify a core group of three to 12 people, comprised of friends and family members who know you well. Choose them primarily based on your belief that they are likely to tell you the truth, not based on how much you enjoy them as individuals. An uncle with a reputation for being brutally honest is better, for our purposes, than an uncle who is warm and funny.
2. Write this e-mail on your handheld device or computer, address it to each person individually, and save all the versions as "drafts:"
"This year I am really trying to change in a very specific way that will contribute to my becoming a more effective, honest and loving person. I have selected you as one of my very small, core 'New Me Team' to tell me one activity I could begin, one habit I could end, or one belief I should really examine, that would help me achieve that goal. I will not take any offense whatsoever if what you suggest makes me look at myself in a way I never have before, or tells me that it is clearly time to do something I have neglected doing for a long time. That's the point of this e-mail—real change. So, please, take just a few minutes for me and give me your insights. I will receive them as gifts."
3. At 11:59, hit SEND.
4. Celebrate New Year's Eve.
5. Really read the reflections your New Me Team sends you and try to internalize the best of them, especially if several Team members say the same thing.
Hearing about positive ways you can change from others can be a valuable ingredient in summoning the motivation to actually change in 2011. And replying to your entire Team with a plan about how you will address one or two of the suggestions you received will make you more likely to follow through.
There are times for meditation and self-reflection, and there are times for seeking a little help charting a true course for the future.
Sure, you could probably predict what honest "critics" would tell you to do for yourself, but, then again, you might be surprised.
Dr. Keith Ablow is a psychiatrist and member of the Fox News Medical A-Team. He is a New York Times best-selling author, and co-author, with Glenn Beck, of the upcoming book "The 7: Seven Wonders that Will Change Your Life." Dr. Ablow can be reached at info@keithablow.com.