Celebrate the Fourth of July With Healthy Recipes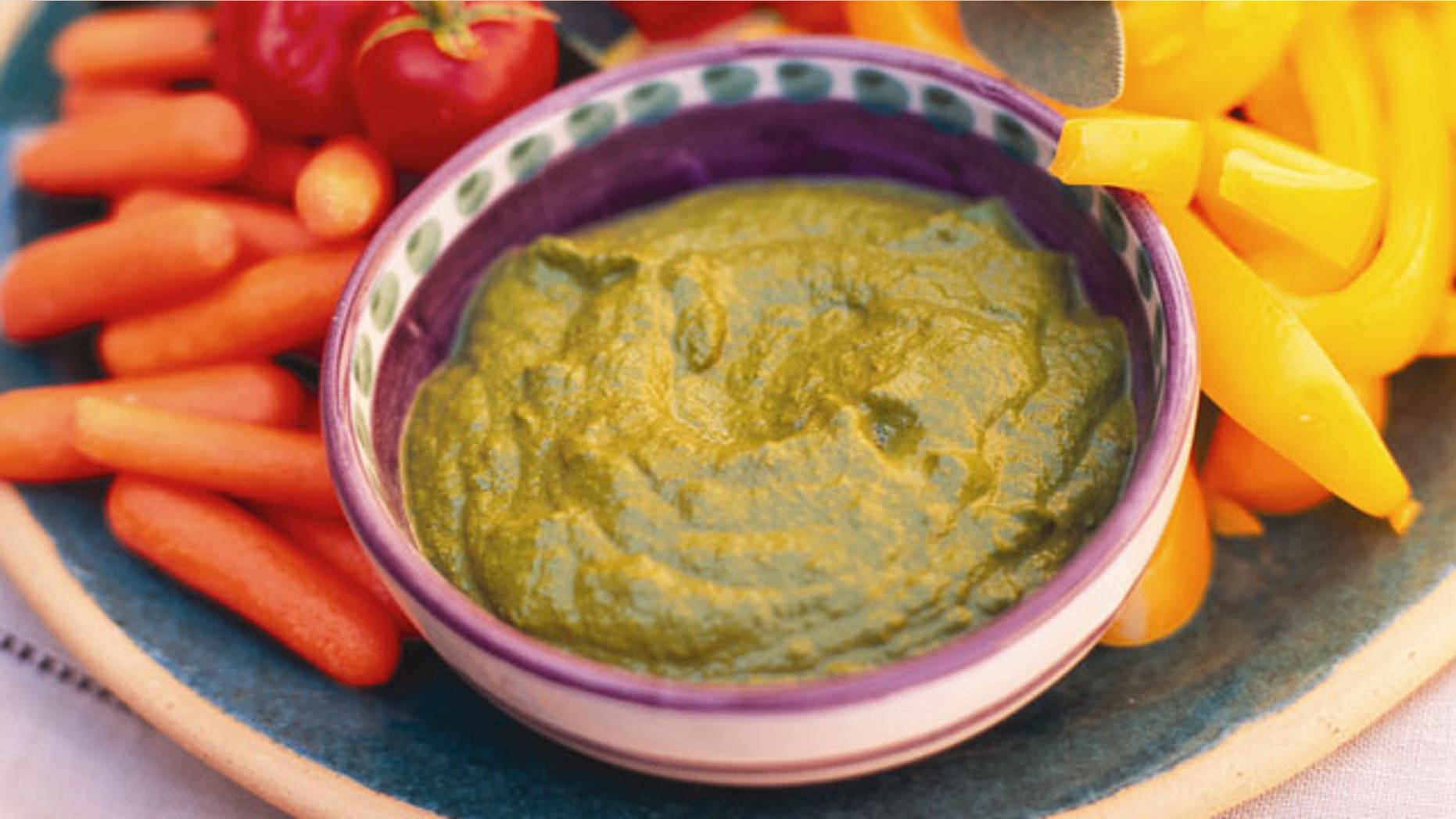 The Fourth of July is fast approaching. For millions of us, Independence Day has become a traditional summertime celebration shared with family and friends.
Whether you are planning a picnic in the park, a beach party or a backyard BBQ, we all look forward to the festivities and feasting on our summer favorite foods. We can also make this day of celebration a fun and healthy one by making the right food choices.
If you are looking for something new to spice up the menu this year, here are a few healthy recipes everyone can enjoy while awaiting the day's spectacular fireworks finale.
Artichoke Dip
Preparation Time: 5 minutes
Makes: 5 cups
What you need:
* 2 cups chopped artichoke hearts
* 1 cup green onion sour cream (see recipe below)
* 1 cup vegan or regular mayonnaise
* 1 cup grated rice parmesan cheese or vegan parmesan (½ cup nutritional yeast, ½ cup chopped walnuts, pinch of sea salt -- put in food processor).
* 1 teaspoon minced garlic
* Tabasco sauce, salt and fresh ground black pepper, to taste
Green Onion Sour Cream
Prep Time: 10 minutes
Cooking Time: 15 minutes
Makes: 1 ¼ cups
What you need: 
* 1 bunch scallions, white and green parts, rinsed and trimmed
* 2 tablespoons olive oil
* ½ pound firm silken tofu
* 2 tablespoons fresh lemon juice
* 1 teaspoon rice vinegar
* 1 tablespoon chopped fresh dill, or 1 teaspoon dried.
* Salt and freshly ground back pepper, to taste

Directions:
Combine all ingredients and serve at room temperature with fresh cut vegetables.
Vegetable Pasta Salad
Prep Time: 35 minutes
Cooking Time: 18 minutes
Serves: 6
What you need:
* 3 cups penne pasta ¼ cup green Spanish olives, sliced
* 2 cups broccoli florets ½ cup rosemary-balsamic dressing (recipe below)
* 4 plum tomatoes, diced 3 scallions, white and green parts, chopped
* 1 cup red bell pepper, diced 2 teaspoon fresh rosemary, chopped
* 1 cup yellow bell pepper, diced ½ teaspoon salt
* ¼ cup black olives, sliced ½ teaspoon freshly ground pepper
Directions:
Prepare pasta salad in the morning.
Cook pasta according to directions and rinse under cold water to stop cooking. Drain well and set aside.
Steam broccoli until tender, 5-7 minutes, and rinse under cold water.
In a large bowl, combine the pasta, broccoli, and remaining ingredients.
Toss well and refrigerate until serving. Great with grilled veggie burgers.
Rosemary Balsamic Dressing
Prep Time: 10 minutes
Makes 1 ½ cups
1/3 cup balsamic vinegar 1 teaspoon fresh lemon juice
1 egg or 2 tablespoons egg substitute ½ cup sunflower or safflower oil
2 tablespoons fresh rosemary, minced ½ cup olive oil
2 tablespoons fresh flat leaf parsley, minced salt, fresh ground black pepper
Combine all ingredients except the oils in a container or a food processor and process 1-2 minutes. With processor running, slowly add the oils until the dressing thickens and is well blended. If necessary, thin the dressing with a small amount of water or additional balsamic vinegar.