Cause of teen's headache turns out to be ... bullet fragment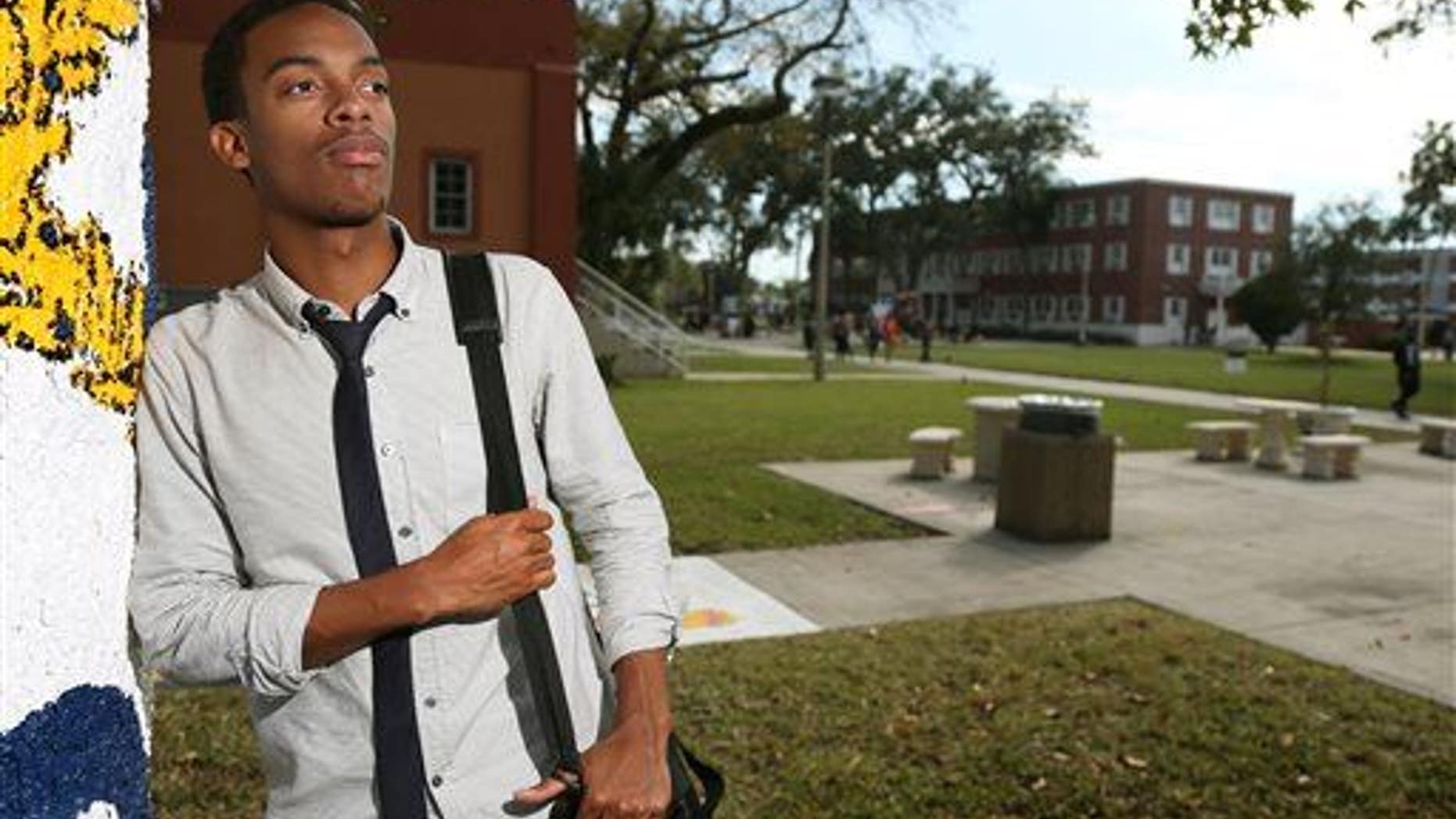 There was a shooting at Florida's Bethune-Cookman University Monday, and 19-year-old Juanye Jones thought he was grazed on the ear by a bullet. He didn't go to the hospital then, but changed his mind Wednesday night, the Orlando Sentinel reports.
The Palm Beach Post explains that he had a severe headache ... and doctors who X-rayed him discovered the cause was a bullet fragment lodged in his head, behind his left ear.
Weirder still: Doctors told Jones he needed to be transferred to another medical center for treatment, the Daytona Beach News-Journal reports, but he left the hospital Wednesday night and it's not clear whether he followed their advice.
Also Wednesday, police found a black SUV that they're framing as a getaway vehicle, but there has not yet been a report of any suspects arrested.
The Sentinel reports that three people were hit by bullets, but none are believed to have been involved in what triggered the 6:30pm shooting, which occurred outside the campus music building while students were milling around.
One man reportedly started arguing with a second man standing in front of the building seconds before shots were fired; police believe they both fired shots.
At least one student appeared to know a confrontation was coming because he'd said he wanted to watch, police say. (The surprising cause of this man's headache turned out to be much, much grosser.)
This article originally appeared on Newser: Teen's Headache Turns Out to Be Bullet Fragment
More From Newser