Canadian man donates kidney to ailing fiancee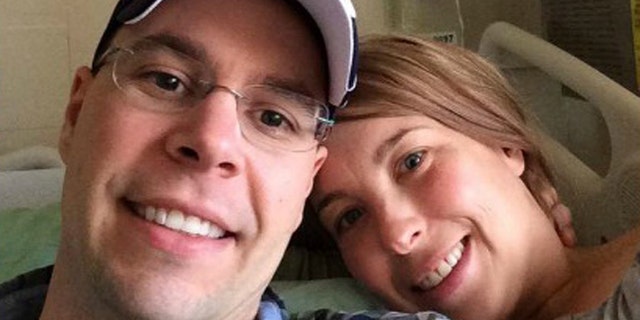 NEWYou can now listen to Fox News articles!
A Canadian man gave more than just a ring to his fiancé, he also donated one of his kidneys to her after her own stopped functioning properly.
Christian Willenborg and Errin Tollefson, of Saskatoon, met five years ago, CTV News reported. On their fourth date, Tollefson told Willenborg that she was born with only one kidney, and that it was on the verge of failure. Her father had been approved as a donor match, but he died of kidney cancer before the operation could be performed.
Tollefson was already facing nine hours of dialysis each night when she contracted an infection, prompting Willenborg to step forward.
"When you see death in your loved one's eyes, when you see fear in your loved one's eyes, you're compelled to act," he told CTV News.
Tests revealed Willenborg was a near-perfect match for Tollefson. The couple underwent surgery February 4 and Willenborg posted a Twitter update the next day indicating that all went well.
"While surgery is never a fun experience, this is all for a good cause," he said, according to Fox 5 Atlanta.
He described Tollefson as his "perfect match in love and in life."
"While we met only a few years ago, we share an amazing bond. What joy you brought into my life. You gave me life, and now it's my turn to give it back," he said, according to the news station.