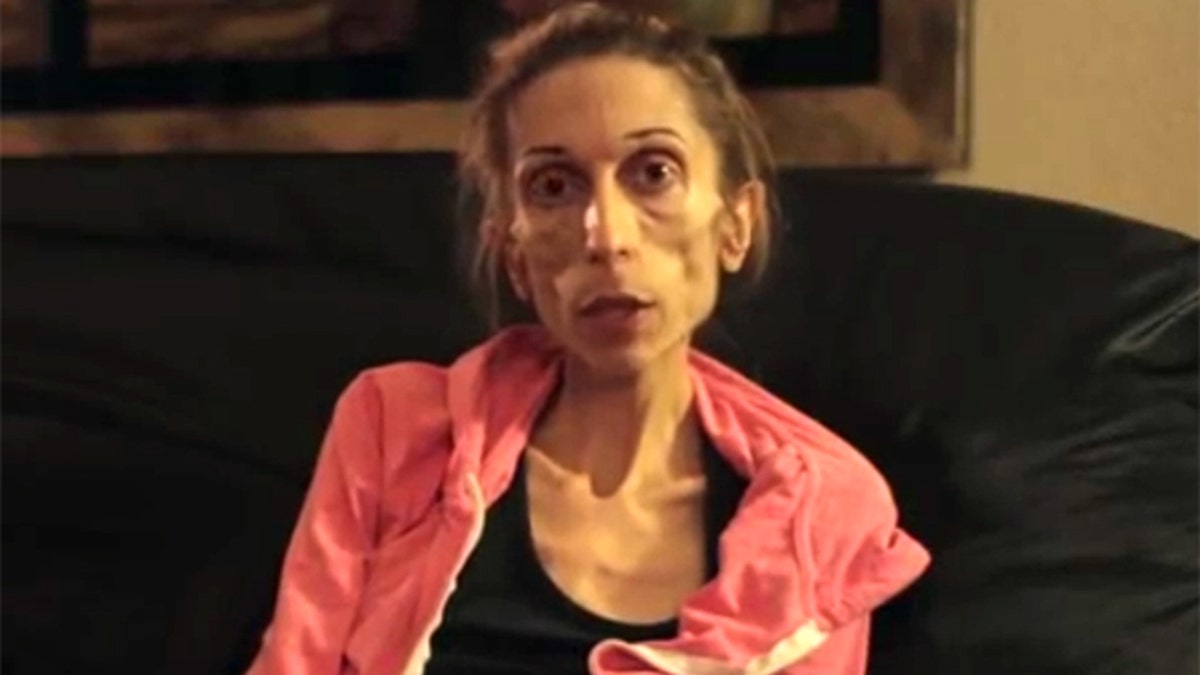 A 37-year-old woman who has been suffering from severe anorexia for the last 10 years is making a plea for help through YouTube, explaining that many hospitals cannot admit her for treatment because her weight is too low.
Rachael Farrokh and her husband, Rod Edmondson, have started a GoFundMe page to raise awareness about the dangers of her disease and help cover medical costs. The fundraiser page explains Rob had to quit his job to provide around-the-clock care for her.
Farrokh, who is 5 feet 7 inches tall, weighed a healthy 125 pounds and was a member of the gym where Edmonson was working when the California couple first met. Since then, her weight has fallen to a number she did not disclose, but it's lower than the minimum weight required to be admitted for treatment, the couple wrote on their page.
"I've had heart, kidney and liver failure, and osteoporosis for the past seven years," Farrokh told ABC News. "When I went to the hospital in January, they flooded me with fluid, and I gained 40 pounds overnight in water weight. That's when my body started shutting down," she said.
Farrokh told the news station she is unable to walk on her own, or perform simple tasks without the help of her husband.
"At such a low body weight, my brain is a little slower than I would like," Farrokh told ABC News. "Sometimes you'll forget what you said a few seconds ago. You're just not on your game," she said.
With the help of a photographer friend, the couple is documenting Farrok's struggles in an effort to raise awareness as they wait for enough funds to seek out-of-statement treatment. They did not disclose the treatment facility willing to accept Farrokh.
"I want other anorexics to hear this," she told ABC News. "This is miserable. Everything hurts from my head down to my toes. It's really hard to distract, so what I try to do is having conversations with Rod and keep in contact with other victims on Facebook to be encouraging and supportive of one another."