California hospital reportedly broke state law for not immediately reporting outbreak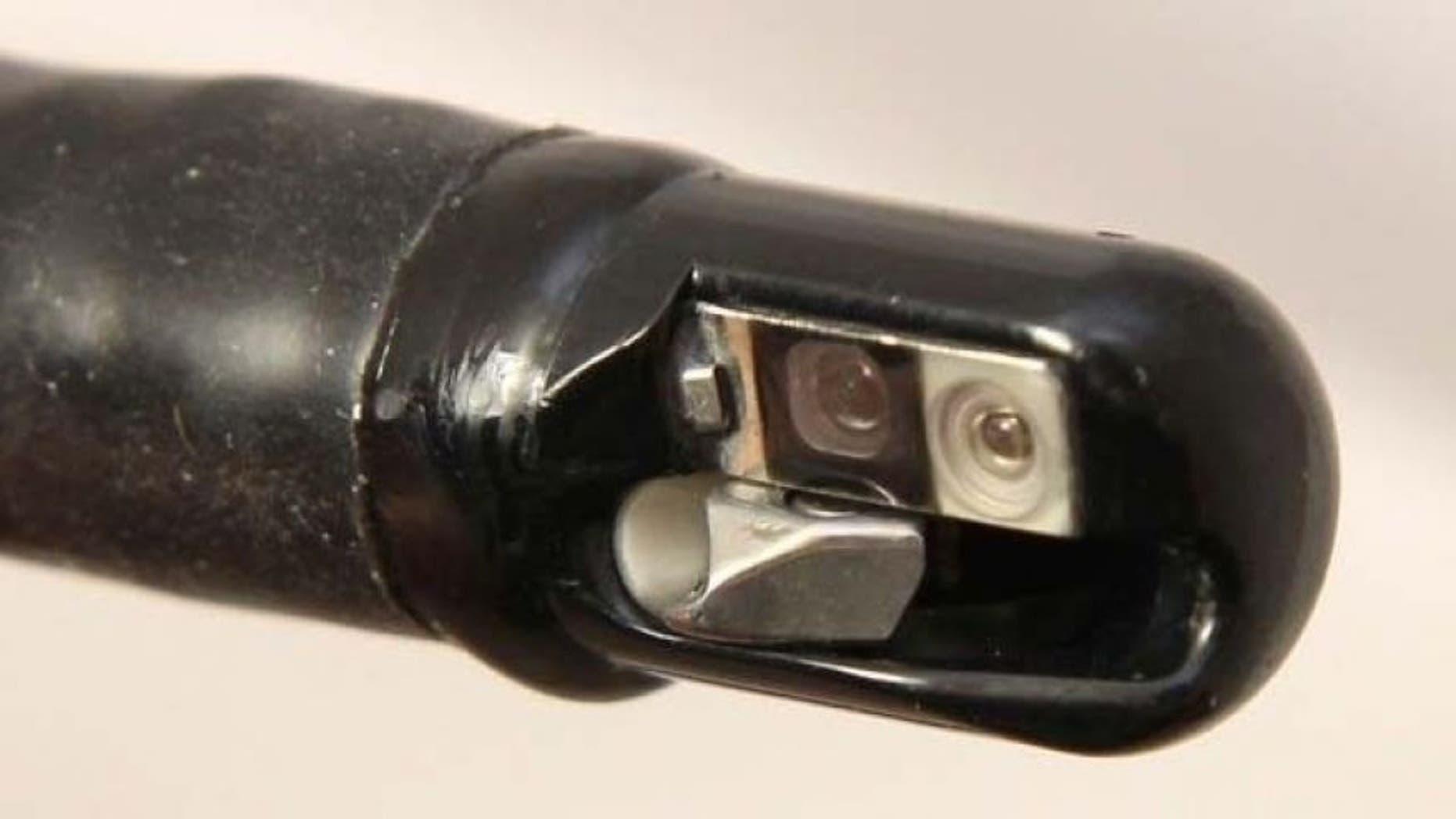 Health officials reportedly determined this week that a California hospital broke state law by not quickly reporting a deadly outbreak last year caused by dirty scopes.
The Los Angeles Times reported Thursday the letter comes after an investigation into Pasadena's Huntington Hospital into the outbreak which killed 11 and sickened 16 other patients.
Heath officials didn't investigate the cause of the patients' deaths and only noted one patient's death certificate listed the dangerous drug-resistant superbug from the dirty scopes as the cause of death.
Pete Kaufman, a lawyer from the families of three patients, including two who died, insisted that patients' medical records show they got infections after procedures that used a duodenscope.
"It's very disturbing, Roy Apponno, 52, who survived an infection and is one of Kaufman's clients, told the LA Times. "I think I was one of the lucky ones."
Huntington Hospital spokeswoman Eileen Neuwirth said the scopes are an issue that many hospitals have come to grips with.
"We take responsibility for the deficiencies outlined in the report and have taken steps to ensure rigorous compliance going forward," she said.
Pasadena health officials said in their investigation that doctors at the hospital were monitoring suspected drug-resistant Pseudomonas aeruginosa infections in at least 35 patients before the city was alerted to a possible outbreak by county health officials on Aug. 19, the LA Times reported.
California law requires hospitals to report an "occurrence of any unusual disease" or "any outbreaks of disease" within 24 hours to local health officials. The investigation blamed the device's "hard to clean" design as well as hospital errors for the deadly outbreak.
Pasadena officials said when they arrived at the hospital for inspection back on Aug. 20, they found residue in the machines where the devices were supposed to be disinfected. They also blame the hospital for not properly cleaning the scopes. The report revealed that the hospital was using compressed air from Office Depot to dry the scopes.
An independent city investigation confirmed that 16 patients were sickened by the tainted scopes between January 2013 and August 2015, according to the paper. The city said that Pasadena officials had to ask the hospital twice to notify patients who had procedures with the three contaminated scopes over the time period.
Olympus, the scope's manufacturer, recalled one of the duodenscopes models in January to replace one of its parts that an investigator said in 2012 could trap bacteria inside. The Pasadena hospital was using that model and an older model.
In April 2015, it was revealed that between 2010 and 2015 more than 41 hospitals worldwide reported bacterial infections linked to the scopes, likely affecting 300 to 350 patients.