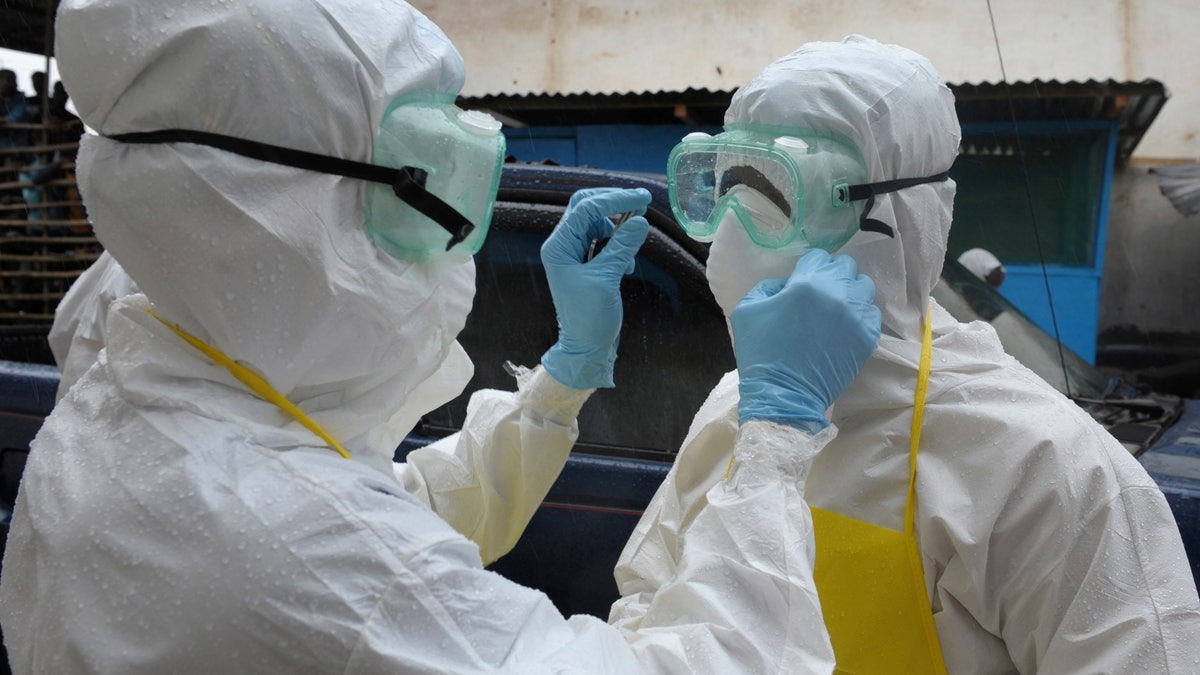 A California-based immunologist leading an international effort to develop new anti-Ebola drugs has raised more than $100,000 in online donations to hasten the research, achieving her Internet "crowdfunding" goal in just over two weeks.
The proceeds will be used to purchase a piece of equipment enabling Scripps Research Institute scientists in San Diego to more quickly analyze Ebola antibody samples from survivors of the hemorrhagic fever, a spokeswoman there said on Monday.
Twenty-five labs in seven countries are providing specimens to Scripps professor Erica Ollmann Saphire, whose consortium helped formulate the experimental ZMapp serum used to treat a number of Ebola-infected patients.
Scripps posted its first crowdfunding appeal on Oct. 9 on the website www.crowdrise.com/CureEbola seeking donations to pay for a fast-protein-liquid-chromatography machine, according to spokeswoman Madeline McCurry-Schmidt. The device is used to separate antibody proteins and analyze their structure.
As of Monday afternoon, Saphire's group had raised a total of $100,075 from 747 separate gifts, ranging in size from $10 to $25,000, McCurry-Schmidt told Reuters.
"We have officially reached our goal," she said. "We're pretty thrilled about this."
The Scripps-led consortium was established with a $28 million grant from the National Institutes of Health, but the rapidly growing scope of its work was outpacing its resources in the quest to improve on ZMapp and develop drugs, McCurry-Schmidt said.
The current Ebola epidemic, the worst on record, has killed nearly 5,000 people since March, mostly in the West African countries of Liberia, Sierra Leone and Guinea.
ZMapp is a mix of three antibodies designed to bind to proteins of the Ebola virus, preventing it from replicating and triggering the immune response of infected cells.
The compound was tested in monkeys, but there were no human trials of the serum before it was rushed to Atlanta to treat two U.S. aid workers at Emory University Hospital after they became infected in Liberia in July. The two recovered, but doctors are unsure whether the ZMapp actually helped them. At least one patient given the drug in Spain later died.
ZMapp was co-developed by San Diego-based Mapp Biopharmaceutical Inc. Initial clinical trials of Ebola vaccines from GlaxoSmithKline and NewLink Genetics are already under way, according to the World Health Organization.