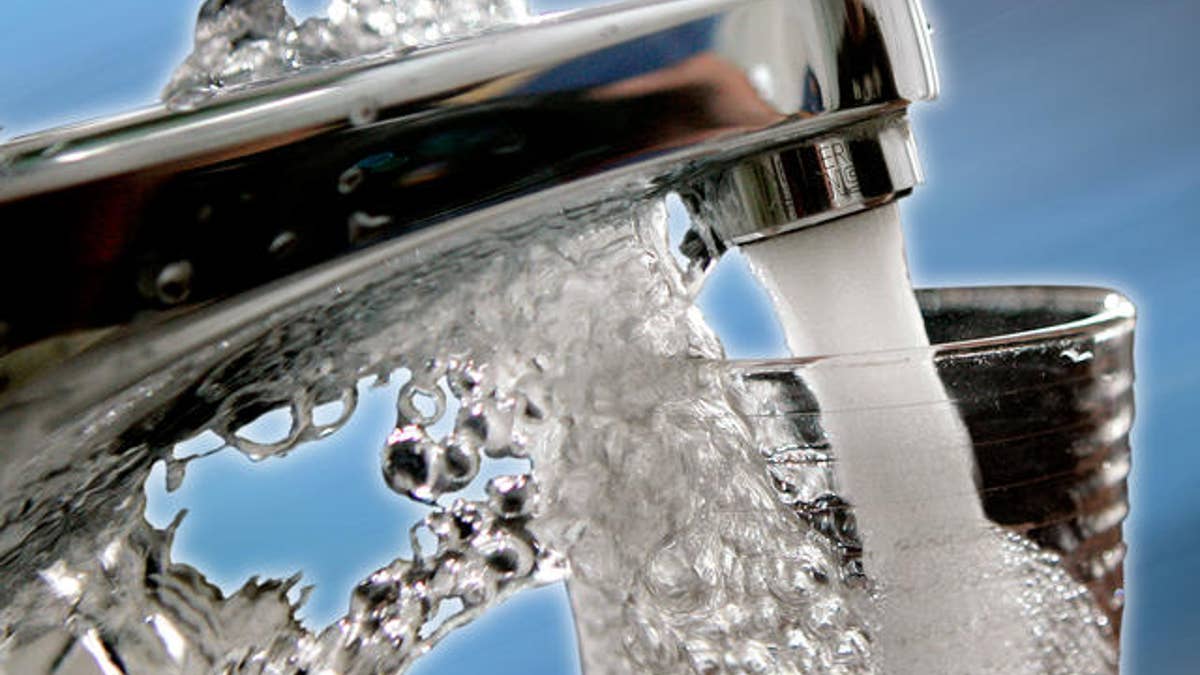 NEW ORLEANS – Scientists have found a rare and deadly amoeba in the water supply of a Louisiana parish where a child died last month from a brain infection caused by the microscopic organism, according to state health officials.
Test results from the U.S. Centers for Disease Control and Prevention confirmed the Naegleria fowleri amoeba was found in four locations of the St. Bernard Parish water system, the state Department of Health and Hospitals announced Thursday.
State health officials say the water is safe to drink but can pose a risk of infection if the amoeba enters a person's nose.
St. Bernard Parish, a suburb of New Orleans, started flushing its water lines with additional chlorine last week as a precaution after the state linked the amoeba to the encephalitis death of the child, a 4-year-old boy from Mississippi who was visiting a home in the parish. The state says residents also can protect themselves by chlorinating their pools and avoiding getting water in their nose.
Earlier tests had confirmed the amoeba was present at the home. Dr. Raoult Ratard, the state epidemiologist, said investigators suspect the boy became infected while playing on a "slip-and-slide."
"It was the only time where he was in contact with some water that could have penetrated all the way up into his nose," Ratard said.
The process of flushing the parish's water system with chlorine is expected to continue for several weeks. Ratard said the test results aren't cause for residents to panic.
"You just have to be a little more careful," he said.
Parish President Dave Peralta said tests will continue "until I am totally satisfied that everything is OK." Peralta, who has urged residents to remain calm, said he has seen a mixed reaction to the nerve-jangling discovery.
"I have some people who are understandably very concerned," he said. "Quite honestly, some people are making jokes about it to keep a smile on their face."
The boy's death is the third linked to the Naegleria fowleri amoeba in Louisiana since 2011, when a 51-year-old DeSoto Parish woman and a 20-year-old St. Bernard Parish man both died after becoming infected. A total of 32 infections were reported in the U.S. between 2001 and 2010.
"This parasite exists all over," Peralta said. "It's not unique to St. Bernard Parish."
The state says swimming or diving in freshwater lakes and rivers is the most common way to be exposed to the amoeba. Infections from other sources, such as heated tap water and swimming pool water that is inadequately chlorinated, are rare.
In the early stages, symptoms of an infection from the amoeba are similar to those of bacterial meningitis and include headache, fever, nausea, vomiting and a stiff neck. Later symptoms include confusion, loss of balance, seizures and hallucinations.
At least two other parishes in southeast Louisiana are acting in response to the discovery in St. Bernard Parish. St. Charles Parish said it has increased sampling of its water system, while Plaquemines Parish has asked the state to test its water system and planned to flush its water lines over the weekend.
"There is no reason to believe that we have a problem with our water," Plaquemines Parish President Billy Nungesser said in a statement. "The steps we are taking are purely precautionary measures."