Boy with Down syndrome goes viral with rendition of Whitney Houston hit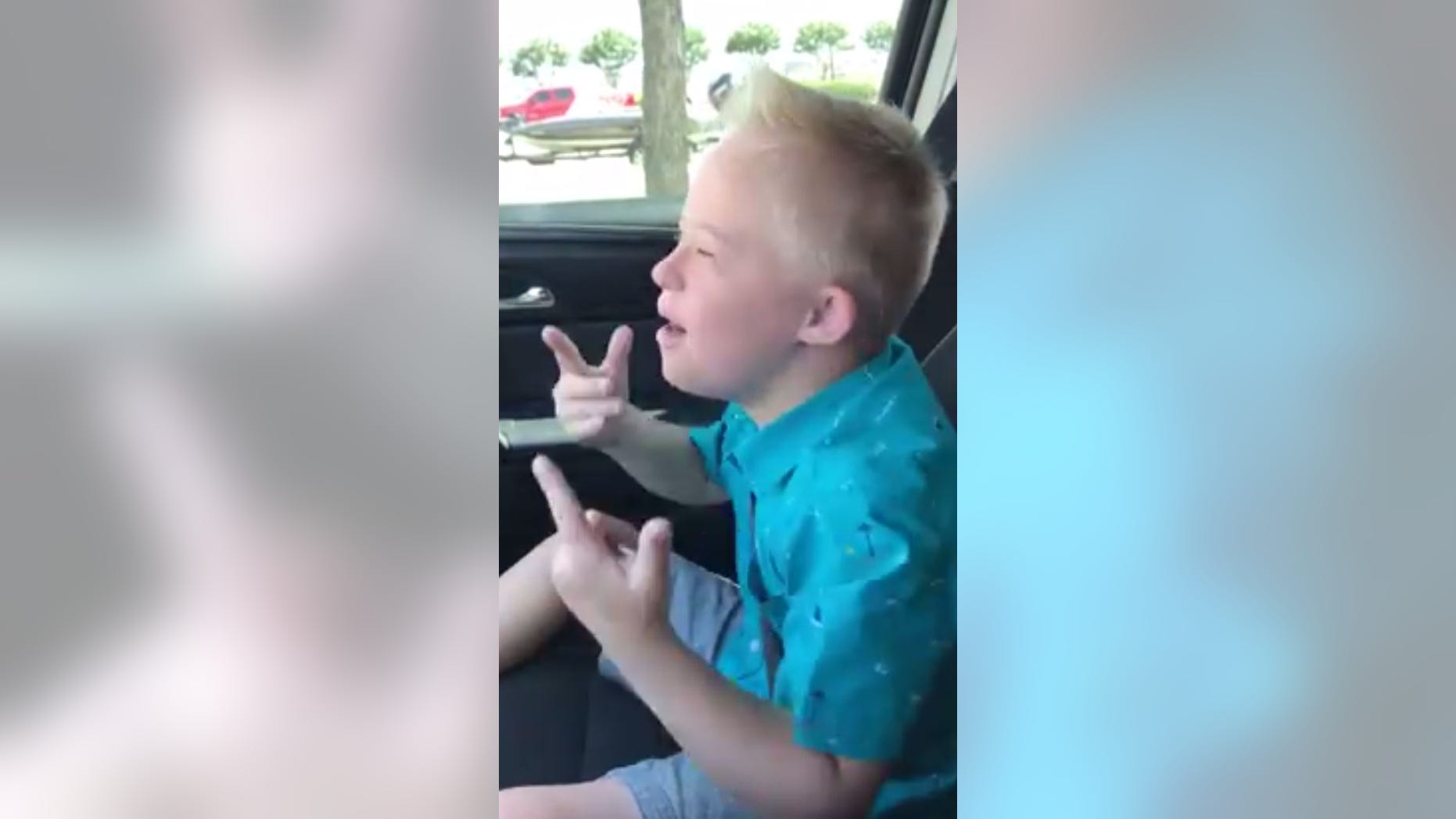 A 9-year-old boy from Texas has captured the hearts of thousands after racking up 18 million views on Facebook with his rendition of Whitney Houston's "I Have Nothing." Dane Miller, who has Down syndrome, was first introduced to the late superstar by his older brother, Dawson, ABC News reported.
"We did just watch a documentary on [Houston] about a month ago, and so he started downloading her songs and that was the one he got stuck on," Danna Miller, the boys' mother, told Fox 31 Denver.
MOM WARNS OTHERS AFTER 1-YEAR-OLD TESTS POSITIVE FOR HERPES VIRUS
Dane's aunt posted a clip of her nephew belting out Houston's lyrics to Facebook on July 24.
"Is this boy not the sweetest thing ever?" Jeanne Miller wrote, alongside the video. "He loves to sing. Whitney would be proud #getthatboyamic #mynewphewDanerocks."
Dane's tunes have since been shared nearly 200,000 times, and the family started a YouTube channel so that they could share more of his talents.
DAD'S HEART ATTACK SCARED HER INTO A HEALTHY LIFESTYLE
"When we had Dane, we didn't know that he had Down syndrome, but it wouldn't have mattered," Danna Miller told ABC News. "He has been probably the biggest blessing of our lives. He is just so loving and joyful. He is what's good about this world."