Boy Scout's parents file lawsuit over heat stroke death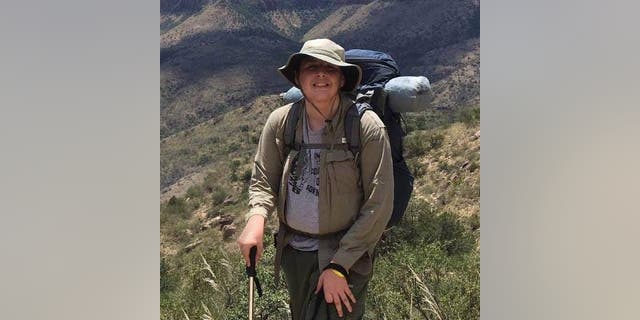 The parents of a Texas teen who died from heat stroke while hiking three months ago have filed a lawsuit against the Boy Scouts of America claiming negligence. John and Copper Comita claim their 15-year-old son Reid was ill-prepared for the June trek at Buffalo Trail Scout Ranch, and that he wasn't under the supervision of any adults, WFAA.com reported.
"The Boy Scouts of America are responsible for my son's death," John Comita told WFAA.com. "It's that simple. They are responsible."
RESCUE DOG DIES AFTER EATING CUPCAKE MADE WITH SUGAR SUBSTITUTE
The Comitas contend that they signed their son up for an introductory backpacking class that would be supervised by adults because they felt it would be the safest option. The lawsuit alleges that Reid was taken on an aggressively difficult hike in soaring temperatures, and was only accompanied by two other teens.
"He wasn't an athlete. He wasn't prepared to go on an advanced hike," Comita said.
The Comitas claim that he didn't receive the training promised in the backpacking class, and that it took more than four hours for someone to contact them about their son's death.
"We were calling, and no one could give us a straight answer as to how he was," Copper Comita told WFAA.com.
The grieving parents said that while Reid's troop has been supportive of the family, they haven't heard from the Boy Scouts of America.
THIRD GRADER USES CPR TO SAVE UNCONSCIOUS MOM
"This remains a difficult time for our Scouting community, and we continue to keep the family in our thoughts and prayers," the Boy Scouts of America said in a statement to WFAA.com. "The health and safety of our youth members is of paramount importance to the BSA, and integral to everything we do. We strive to create a safe environment for youth to experience outdoor adventure."
Comita said the backpacking course was Reid's final task to accomplish Eagle Scout, and that before his death the experience had been a bonding experience for them.
"It was great bonding for us," he told WFAA.com. "On one hand, they pass themselves off as a great, upstanding organization with the 12 points. But those are there for [the executives] convenience."