Boy in need of life-saving multi-organ transplant gets visit from Santa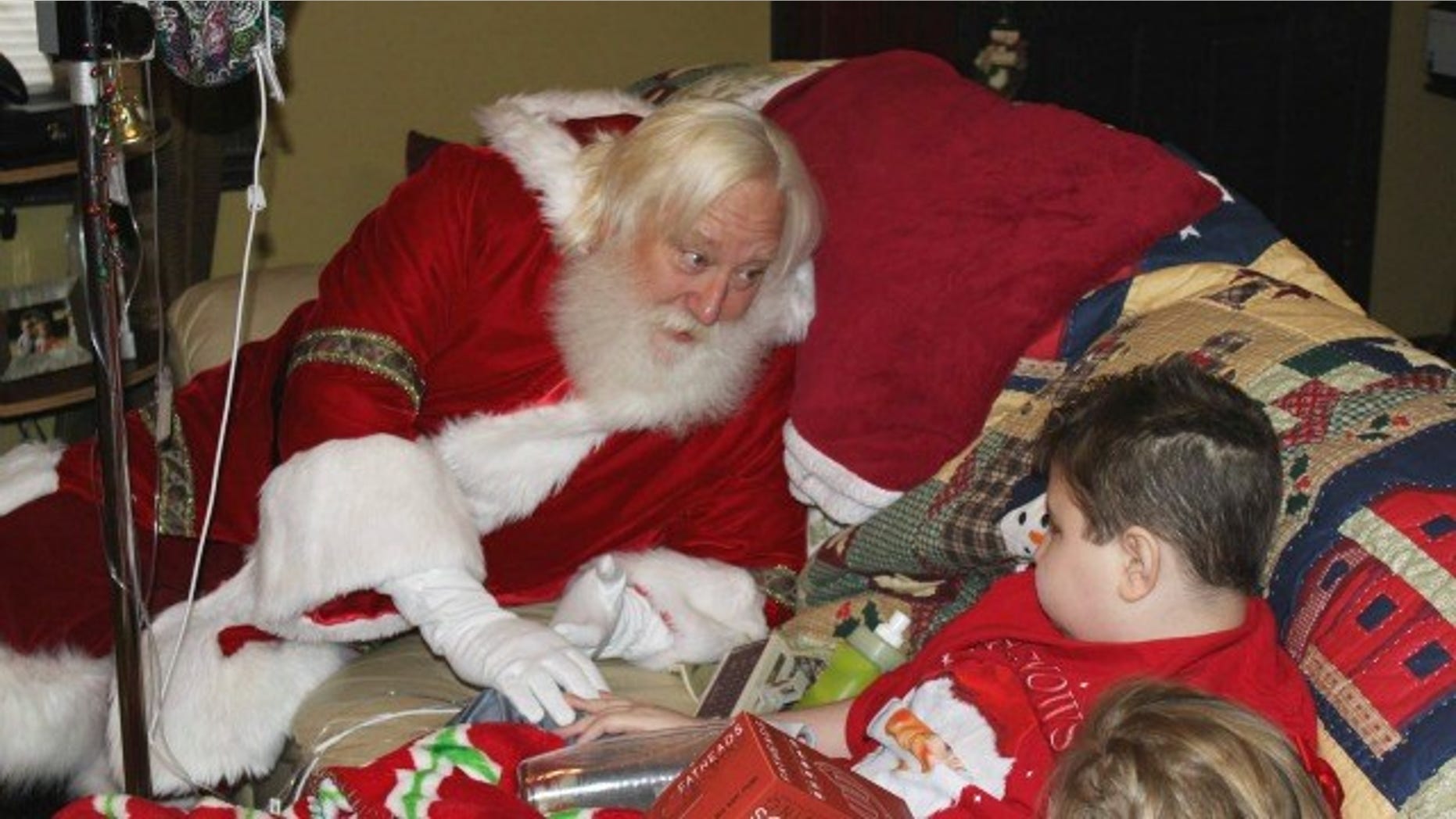 A 13-year-old Georgia boy too sick to visit Santa got a special visit at his home Wednesday from the man himself.
Dalton Robinson, who was diagnosed with short bowel syndrome (SBS) when he was just 2 years old, needs a life-saving five-organ transplant. His family told MyFoxAtlanta.com that with each day that passes, his condition worsens.
But on Wednesday, Dalton was able to talk about his wish for a Playstation 4 with Santa himself.
"Today was a very special day … Dalton is too sick to go and see Santa. But when Santa heard this, he knew he needed to make a special trip. He spent a lot of time with Dalton, and they talked about Christmas cookies, the North Pole and video games," a post on the family's Hope for Dalton Facebook page read.
"Santa also gave Granny the biggest hug and reminded her of what a special person she is too," the post read.
Dalton's mother passed away in 2009, and his grandmother Zandra Williford, along with her husband, Alan, have been caring for him full time.
After numerous treatments, Dalton was placed on the national organ transplant waiting list in March 2014, and doctors consider his condition extremely serious, according to his profile on Children's Organ Transplant Association.
While Dalton's wish for a PlayStation 4 will be granted, the family is also wishing for a miracle this holiday season.