Boy, 4, dies by suffocation at school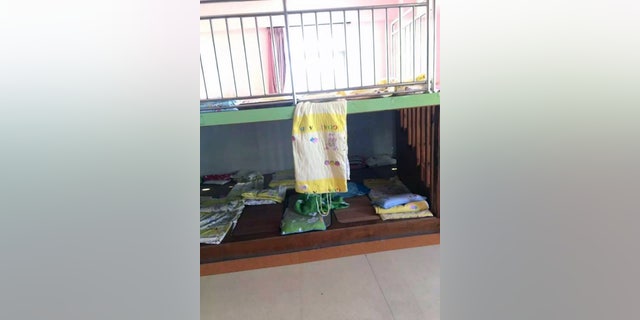 NEWYou can now listen to Fox News articles!
Staff at a nursery school in China are mourning the death of one of their children after the boy suffocated to death during his post-lunch nap.
Employees at Shuangqiao Mingzhu Kindergerten in East China's Fujian Province found the boy, identified only by his surname, Lin, unconscious and not breathing one afternoon when naptime ended, AsiaWire (AWR) reported. At the hospital, doctors confirmed him dead.
According to the school, the classroom's quilts have thin ropes attached to them to make the blankets easy to roll up and carry. The ropes were dangling above the boy when they somehow attached themselves to the boy's neck as he slept on the lower of two platforms.
AWR reported the boy likely lost consciousness and died of asphyxiation shortly after.
The nursery school teacher claimed they were distracted by other students and didn't pay attention to Lin. It is unknown whether the school has offered to compensate the family for their loss.