Black Market Plastic Surgery on the Rise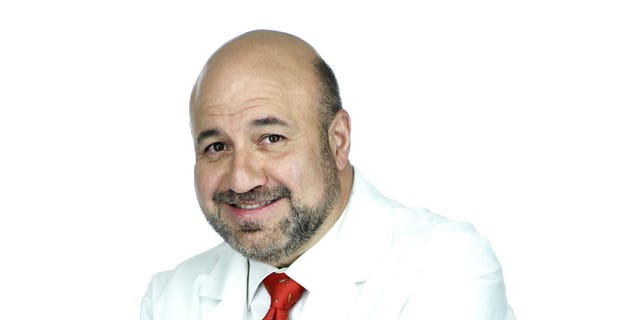 NEWYou can now listen to Fox News articles!
According to Fox News, two Colombian nationals were arrested in Las Vegas on Sunday in connection with the death of 42-year-old Elena Caro after a botched cosmetic surgical procedure.
Caro was dropped off by relatives at an underground medical clinic on Saturday to undergo a buttocks enhancement procedure. When her relatives returned to pick her up four hours later, the address was abandoned and she could not be found.
They later discovered that Caro had been taken to a hospital, where she was pronounced dead.
Ruben Dario Matallana-Galvas, 55, and Carmen Olfidia Torres-Sanchez, 47, the pair who attempted to perform the procedure, were apprehended at Las Vegas' McCarran International Airport where they were booking return flights to Colombia. Both have been charged with one count of murder.
I'm mentioning this story in my notes because here again we have another case where a woman, who appears to have sought out inexpensive and off-the-record plastic surgery, has lost her life.
You may recall a similar story not too long ago, in February, where a 20-year-old woman died after receiving butt enhancement injections in a Philadelphia hotel room.
Doctors later said that silicone had entered her vascular system, which had ultimately stopped her heart.
I still don't understand why so many women, in the pursuit of beauty and perfection, get conned into meeting up with people, who typically have no medical training, no resources and no certification, to get inexpensive plastic surgery.
But, one thing I can tell you is that there are many foreigners coming to this country who befriend or advertise in certain ethnic communities, promoting medical services. Many of these people allege that they are licensed physicians in their respective country.
Even if this is true, they have no right to practice medicine in the United States without the proper credentials, and this predatory advertising that many of them do is highly dangerous and illegal.
Again, I would encourage any person, regardless of socioeconomic status, that if they do require medical treatment to make sure person has proper credentials, a license to practice medicine, and that their offices or surgical centers contain the proper equipment to deal with medical emergencies.
A hotel or motel room does not cut it.