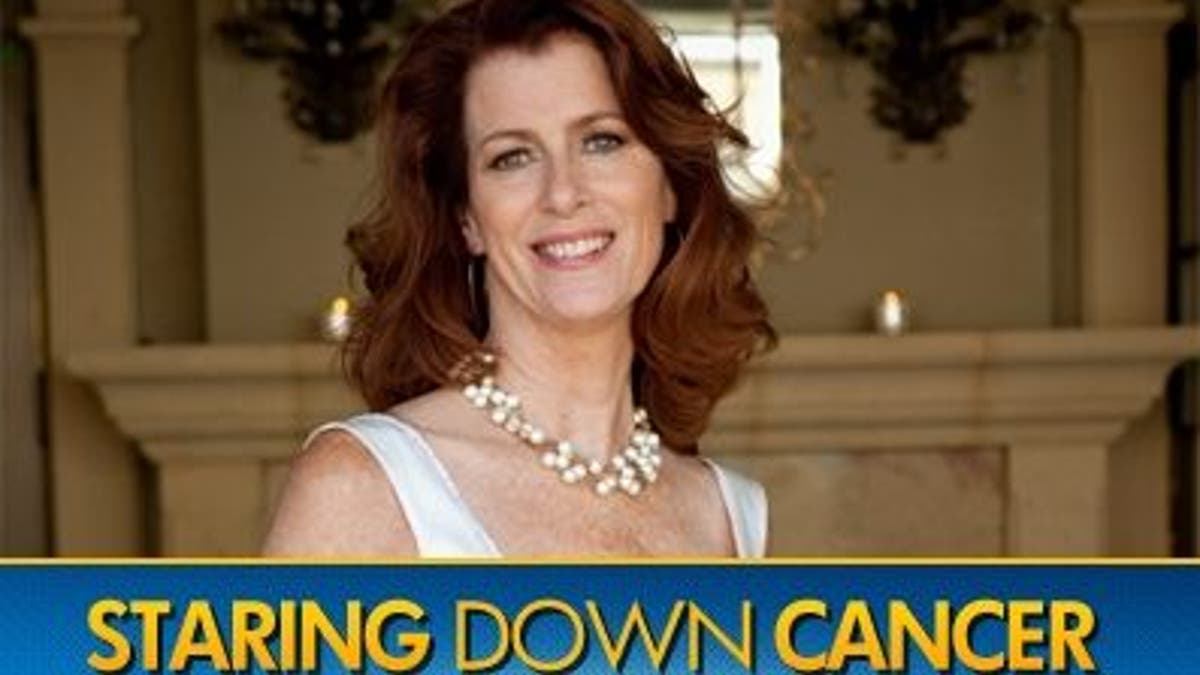 I had a dream the other night that my cancer diagnosis was a mistake. That it was actually a prank pulled off by a group of college friends who I hadn't seen for years. And as some dreams go – it was all discombobulated. I was at my college reunion and while everyone was laughing hysterically, I shrank into the wall feeling so betrayed. Then I woke up.
Cancer is a betrayal and having that dream the night before I was going to find out the results of my PET scan made perfect sense. I feel that my body has betrayed me. That cancer has stopped me from ever feeling really free. At times it feels like the Grim Reaper is lurking around the corner waiting to pounce on me. I can't feel complete abandon, complete joy or complete peace Instead, I cope by doing. I cope by fighting. I use my sadness and my anger to propel me to fight for an answer to cancer.
But praise the Lord, the chemo worked! All those prayers and positive thoughts sent my way worked. Dr. Glaspy called Tuesday afternoon and said that the two spots on my liver are gone! Now "gone" to a metastatic cancer patient does not really mean "gone." It means that the spots have receded so as not to be visible to the naked eye, and that, in the world of cancer is a HUGE success. I kidded with my doctor, asking him if that makes me his "A" student in keeping with my type "A "personality? He laughed, and said I should be proud of my body since only 10 percent of patients get a positive response from this chemo. OK, I like that answer. I like beating the odds even though it's exhausting at times.
So now what? Well, it's never OVER with cancer. It's about managing the cancer and keeping it at bay. I will now continue chemo at a lower dose so that hopefully I will not get the sores on my hands and feet like last time. Instead of three pills twice a day, I will take two twice a day. After eight weeks we will scan again, and after that next scan, the doctors will plot our next move.
The thing that really gets me about cancer is that besides being despicable, insidious and generally nasty, cancer is also smart? It figures its way around the medicine that is blocking it, and then rears its ugly head. I began with an estrogen blocker called Tamoxifen, then had to move to Femara, then had to move to Faslodex, and now I'm on a chemo drug called Xeloda. The bad news is that sooner or later in this business of managing cancer, you reach your last chance drug and the outcome might not be pretty. That is why cancer research is critical and why philanthropy is critical to research. Government funding is drying up. That in turn causes salaries for the best and the brightest scientists and researchers to decline.
Our most promising research minds are being wooed by other countries like China where they can offer higher salaries. Why is no one talking about this? This is unacceptable. America needs a wake-up call. Education is the key to advancement, but to have the most educated leave our country is something we need to avoid at all cost. How to do that? Well, that's just one more thing for me to obsess about.
Noreen Fraser is living with Stage IV metastatic breast cancer. She is co-founder of STAND UP TO CANCER and co-produced the TV show, which raised 100 million dollars for cancer research. Noreen went on to create the Noreen Fraser Foundation to raise money and awareness for women's cancer research. The 'Men for Women Now' program enlists men to ask the women they love to make appointments for their mammogram and pap smear. Noreen can be reached at noreen@noreenfraserfoundation.org.