Bangladeshi baby reportedly born with 2 heads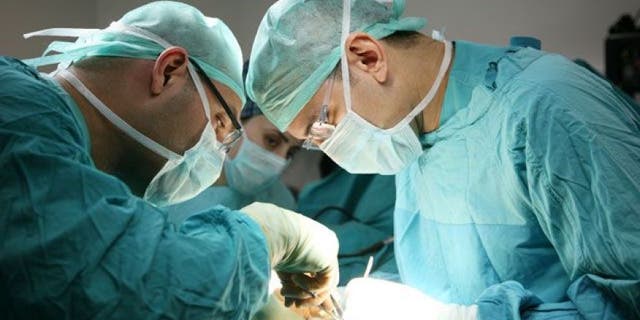 A set of conjoined twin girls in Bangladesh reportedly were delivered Wednesday with two heads and one set of vital organs— a rare birth that doctors are calling a miracle because the newborns are stable.
AFP reported that their doctor, Abu Kawsar, owner of the Standard Hospital of Total Healthcare, SAID? early tests showed only one set of organs, so the birth of twins was a surprise.
"Except for having two heads, the newborn has the rest of her organs and limbs like a normal newborn," Kawsar told the news site.
Their father, Jamal Mia, reportedly said he was "awestruck" when he saw his newborn daughter.
"Still, I thank Allah that she and the mother are now okay," Mia told AFP.
Her birth reportedly drew in flocks of people to the hospital in Brahmanbaria, about 75 miles east of Dhaka, when the community learned the news.
Mia, who is a farmworker, said he felt "sad" for his daughter, as he didn't know how he would care for the baby if extra expenses are required. Doctors are treating the baby for breathing problems after she was transported to the intensive care unit at the hospital.
"I don't have money to even properly treat her mother," Mia told the news site, which referenced a similar birth of a baby with two heads from 2008. That baby later died.