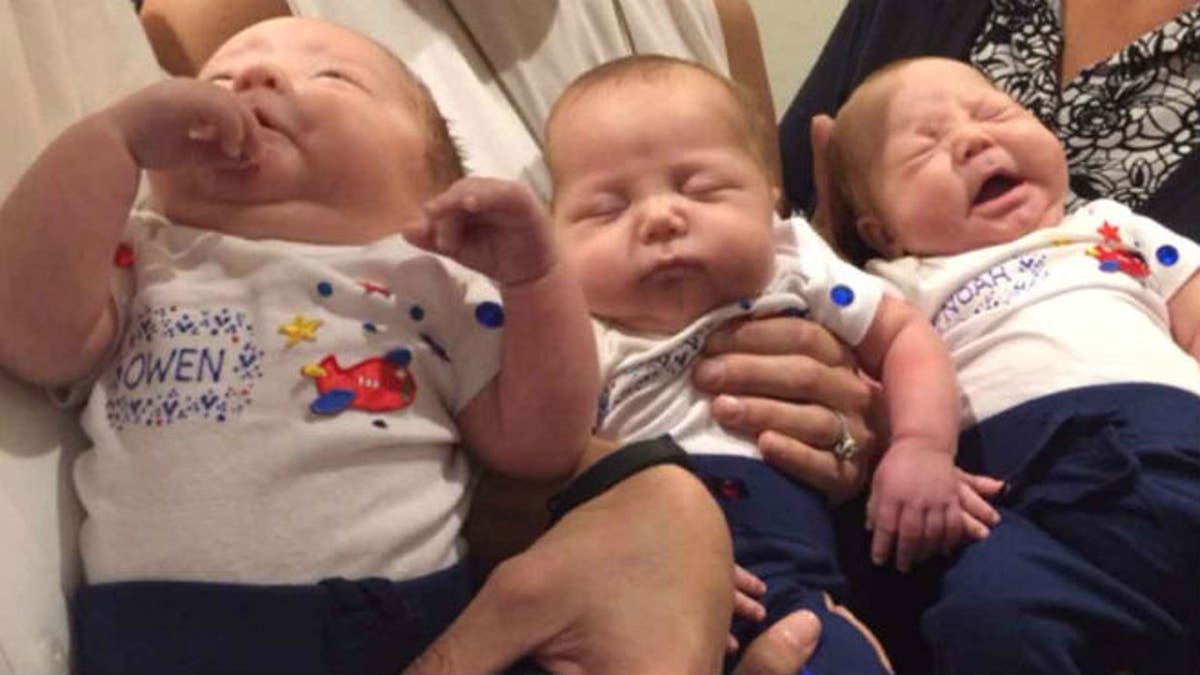 A Long Island, New York, family welcomed the newest additions to their family in July: identical triplets, a 1 in 50 million occurrence. The boys, born Wednesday, July 1, were introduced to the world by their parents on Thursday, Fox5NY reported.
In addition to Owen Michael (2 pounds, 14 ounces), Noah Charles (2 pounds, 15 ounces) and Miles John (2 pounds, 12 ounces), Jason and Kelli Fenley are parents to Aidan, 3.
Kelli, 33, told Fox5NY that she keeps the boys on a hospital-created schedule, including bathing them every other night, feeding them every three hours, and putting them down for naps immediately after they eat.