America: Don't forget about the people in the Philippines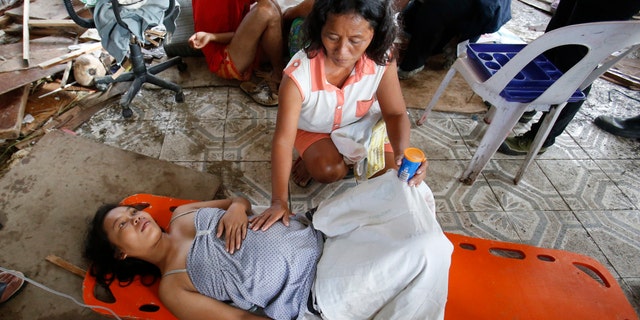 America, I need your help. Please spread this message.
It's been 48 hours since one of the world's deadliest storms, Typhoon Haiyan, ravaged the Philippines. And although official reports keep changing, one thing is crystal clear: Thousands of men, women and children in the region have died, and millions of homes and infrastructures in the country's coastal areas have been obliterated.
It will take years to restore this nation to what it once was, and it may take even more time to help all the individuals affected by Typhoon Haiyan. Currently, the needs of the Filipino people are grand in nature, because in reality, they need just about everything right now. From food and water to medical supplies and health care volunteers, the need for help continues to grow as the scale of the devastation comes into focus.
As Americans, it seems we go from rallying to help with one world crisis to the next. But I beg of you: Don't forget about the Philippines right now. This country has long been a strong ally of the United States, and hundreds of thousands of Filipino people have made America their home, contributing greatly to our own society. We cannot fail them now when they need our help the most.
Even if it's a dollar, please consider donating to the relief efforts aimed at rebuilding this area of the world. Let's try to raise awareness and help these people, who are desperately looking to their international neighbors for help right now. I pray to God that their message is heard.
Below are links to various organizations that are providing help and supplies to the Filipino people. Please share this information through social media, such as Facebook or Twitter, so that we can get as many people as possible involved in the relief effort.
- United Nations World Food Programme: Visit wfpusa.org or text 'AID' to 27722
- UNICEF: unicef.org/support
- American Red Cross: redcross.org
- Philippine Red Cross: redcross.org.ph
- Doctors Without Borders: doctorswithoutborders.org