Alfie Evans' parents lose attempt to overturn ruling that barred terminally ill British boy from traveling to Rome
Alfie Evans' parents lost their latest attempt to overturn an appeal Wednesday that barred the terminally ill child from being taken to Rome for care.
The Court of Appeal rejected the appeal application by Evans' father, Tom Evans, 21, Sky News reported. Later, the court also rejected the appeal application by the toddler's mother, Kate James, 20.
"This is awful for everyone concerned. We are in the middle of palliative care plan at Alder Hey Hospital. I can see no basis that judge was wrong," Justice Andrew McFarlane said.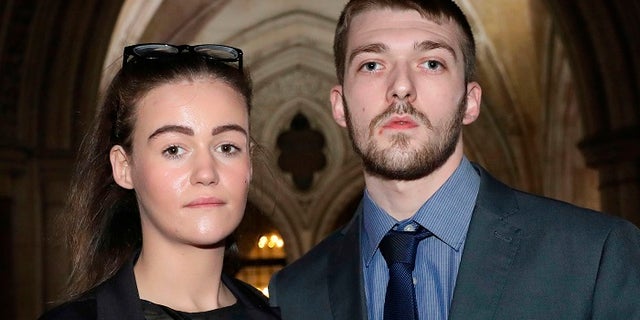 Evans' parents have fought to transport their 23-month-old son to a hospital in Rome for treatment. The toddler was taken off life support Monday after a series of court rulings backed by doctors who said further treatment was futile and the boy would most likely not get any better. The infant has been at the Alder Hey hospital in Liverpool after suffering a seizure in December 2016. Alfie is in a "semi-vegetative state" as a result of a degenerative neurological condition doctors have been unable to identify.
On Tuesday, a judge called the decision to reject the first appeal the "final chapter in the case of this extraordinary little boy," The Guardian reported. The judge ruled the toddler is too ill to travel to Vatican City in Rome for treatment.
The toddler's parents said Alfie was breathing on his own after being taken off life support, but the judge suggested it was in the parents' best interests to "explore the options of removing him from intensive care either to a ward, a hospice or his home."
James' lawyer said Wednesday that Alfie was "struggling" after he was taken off life support.
On Tuesday, Evans said the court of appeal contacted him regarding the case after the first appeal was rejected earlier that day.
"The court of appeal have reached out to us and said they are going to set back three judges to hear the case," Evans said. "In reality he could be in Italy right now. We all know the military air force are ready to take him and a team of doctors are there."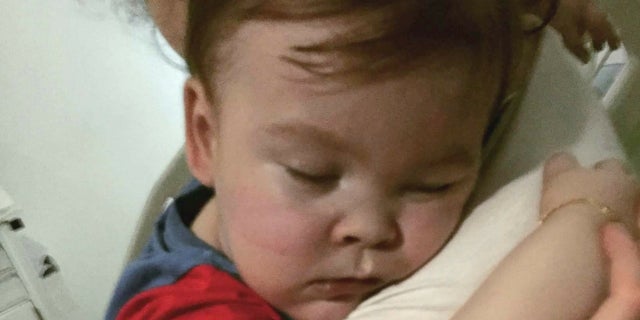 ALFIE EVANS' FAMILY LOSES APPEAL TO TRANSPORT TERMINALLY ILL BRITISH TODDLER TO ROME
Evans and James wanted to take Alfie to the Vatican's Bambino Gesu Pediatric Hospital.
The months-long legal battle between Alfie's parents and his doctors has drawn interventions from Pope Francis and Italian authorities, who have supported the family's desire to have their son cared for at the Vatican's hospital.
On Monday, the Italian foreign ministry announced it granted Alfie Italian citizenship to facilitate his arrival and transport. The Daily Star reported a helicopter was at the hospital ready to take Alfie to Italy if allowed.
Pope Francis met last week with Alfie's father and has made appeals for the boy to be kept alive, saying only God can decide who dies.
ALFIE EVANS' DAD GIVING TODDLER MOUTH-MOUTH RESUSCITATION TO 'KEEP HIM ALIVE'
Under British law, it is common for courts to intervene when parents and doctors disagree on the treatment of a child. In such cases, the rights of the child take primacy over the parents' right to decide what's best for their offspring.
The emotive case recalls the short life of another British child, Charlie Gard, who died of a rare genetic disease in July 2017 after a vicious court battle in which his parents sought treatment first in the U.S. and then Italy.
The Associated Press contributed to this report.