Alabama trooper stops speeders, delivers baby instead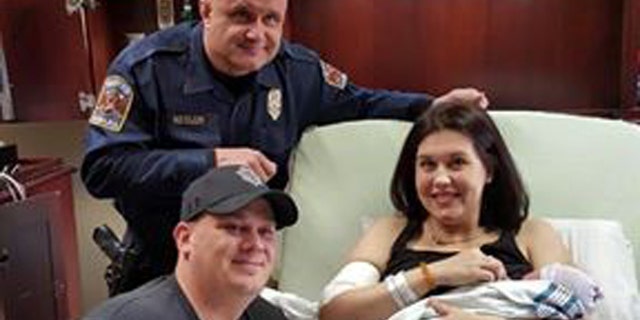 NEWYou can now listen to Fox News articles!
ATHENS, Ala. – Expecting to write up a ticket for speeding, an Alabama State Trooper ended up helping a woman give birth.
Danny Lowe, of Huntsville, tells news outlets he was driving his wife, Shawna, and their unborn baby to an Athens hospital Sunday morning when he was pulled over by Trooper Michael Kesler for speeding.
While being questioned, Shawna Lowe began going into labor and the two men helped her deliver a baby boy along U.S. 72.
Secretary of Law Enforcement Spencer Collier said in a news release that Kesler also helped take stress off the family by coordinating with the mother's doctor and ambulance personnel.
Kesler later joined the family at the hospital and gave them flowers, cupcakes and a starter kit for new parents.