Adopted boy with missing hand meets new grandfather with same defect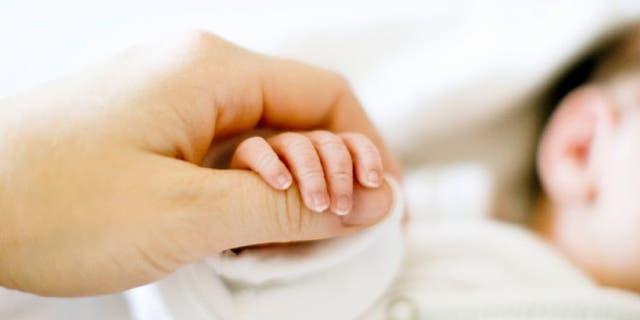 In an orphanage in his native Kazakhstan, 20-day-old Kirill would see multiple potential parents who considered him for adoption but ultimately declined. While the orphanage hadn't admitted why, Canadian couple Lesley and Doug Facey had a good idea: It probably was because the little boy was born without his right hand.
"They (the orphanage) kept emphasizing throughout the process, 'Do you really want a child with one hand?'" Doug Facey recalled to CBC News.
But Doug and his wife, Lesley, said Kirill's birth abnormality made them want to adopt him even more, according to the Canadian news site. Turns out, Doug's father, Chris Facey, had also been born without his right hand.
The Faceys decided to adopt 4-year-old Kirill and recently brought him home to Paradise, Newfoundland and Labrador. The little boy's first encounter with his grandfather, who is a Paralympian, marked the first time he'd ever seen someone who looked like him.
"He was staring wide-eyed at Dad when he first saw him," Doug told CBC news.
Kirill's new grandfather recalled their meeting: "I went over and knelt in front of him, and I just stuck out my hand. [Kirill] was sort of taken aback, and he reached out with his stump and he touched mine."
The Faceys hope Kirill can draw inspiration from his grandfather, who also is reportedly a philanthropist and successful businessman. Doug said told CBC News he feels the same way.
"Doug and Lesley can hold me over him," Doug told the website. "'If your grandfather can do it, you can do it.'"