5 healthy, sugar-free homemade dips, dressings and sauces to spice up your meals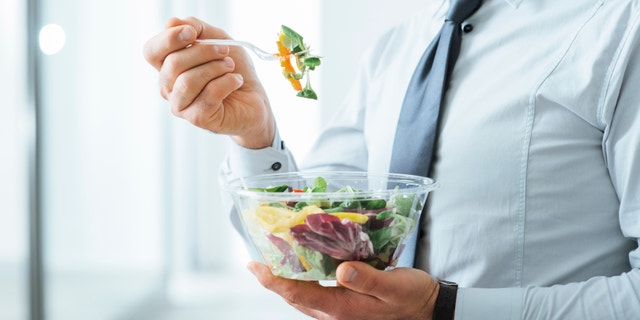 Many restaurant and store bought dips and dressings are high in calories, fat and added sugar. A salad at Mcdonald's may not always be better than the quarter-pounder with cheese once you factor in the dressing that comes with the salad. You're always better off ordering a salad without the dressing and making your own at home. If you are eating at the restaurant, you can get the dressing on the side and dip your fork first in the dressing and then in the salad. Here are some healthy dressings and dips that will add a ton of flavor to your salads without all of the extra calories.
Carrot ginger dressing:
To make this easy and low calorie dressing, simply blend cooked carrots, minced ginger root and roasted garlic with unsweetened cashew milk until a smooth consistency is achieved. It will give an Asian flair to any salad or dish. Ginger has a strong flavor so start with two tablespoons to large carrot. Ginger has numerous health benefits and this is a great way to work it into your diet. It is high in gingerol, a substance with powerful anti-inflammatory and antioxidant properties. Ginger also helps with nausea, lowers blood sugar levels, helps improve various heart disease risk factors and has been shown to reduce LDL cholesterol and blood triglyceride levels.
Greek yogurt dip:
Greek yogurt is a great substitute for mayonnaise and sour cream in dips and dressings due to its thick consistency and superior nutrition profile. Try making a Tzatziki by simply combining non-fat plain Greek yogurt with finely chopped cucumber, fresh garlic, lemon and dill. Compared to regular yogurt, Greek yogurt has double the protein and half of the carbohydrates. Another option is mixing ranch-seasoning packet which includes all the flavor and seasoning of traditional ranch dressing in a dry form with plain non-fat Greek yogurt. This makes a delicious ranch dressing for a fraction of the calories and none of the fat.
Red wine vinaigrette:
Red wine vinegar has wonderful flavor and is even lower in sugar and calories than the popular balsamic vinegar. Balsamic vinegar has 30 calories and five grams of sugar in two tablespoons as opposed to red wine vinegar, which only has five calories and one gram of sugar. Combine red wine vinegar with minced garlic, salt, pepper, dijon mustard, Italian seasoning mix and a drop of olive oil and make a versatile dressing that goes well with most salads. This can also be used as a marinade for meats.
Tomato-based dips:
Tomato-based sauces and dips are a great option for dieters because they are very low calorie. A whole cup of tomatoes has just 30 calories. Opt for making your own because pre-made sauces and dips usually have added sugars and oils. Cook canned diced tomatoes with garlic, basil, oregano, salt and pepper to make your own homemade marinara, and try blending for a smooth version. Make a cold pico-de-gallo by combining equal parts of diced tomatoes and onions with cilantro, jalapeno and freshly squeezed lime. Pico de gallo is great sauce to add to fish or chicken.
Cilantro and parsley pistachio pesto:
This recipe puts a unique twist to the traditional pine nut and basil pesto. Grind fresh parsley and cilantro with fresh garlic, salt and pepper and roasted pistachios. Pistachios are lower in calories than pine nuts. By substituting pistachios for pine nuts, you get to use more for the same amount of calories or use the same amount of nuts thereby reducing the total calories