3-year-old battling stage 4 brain cancer to be named honorary FDNY firefighter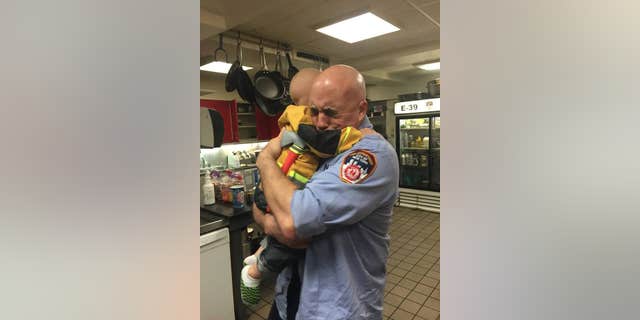 NEWYou can now listen to Fox News articles!
A Hawaii boy battling deadly brain cancer recently received news that he'd receive an honor he's dreamt of during his short three years of life.
Trucker Dukes, 3, was diagnosed with stage 4 neuroblastoma in November, and has always looked up to firefighters as his father is one, Fox 29 reported.
Although the little boy is from Maui, Hawaii, he's receiving treatment in New York— about 5,000 miles away from home— where he has befriended firefighters at the Fire Department City of New York (FDNY). He recently met Captain Jim Grismer during a call at the Ronald McDonald House, where Trucker had been staying.
Fox 29 reported that the enthusiastic young boy made an impression on Grismer, and the FDNY decided to name him an honorary firefighter May 31 in Brooklyn.
"We are so blessed to have been adopted by the FDNY," Shauna Dukes, Trucker's mom, told the news station. "Time and time again, I have watched big, tough men fall in love with Trucker. It's really something special."