10-year-old boy grows hair to make wig for friend with hair loss condition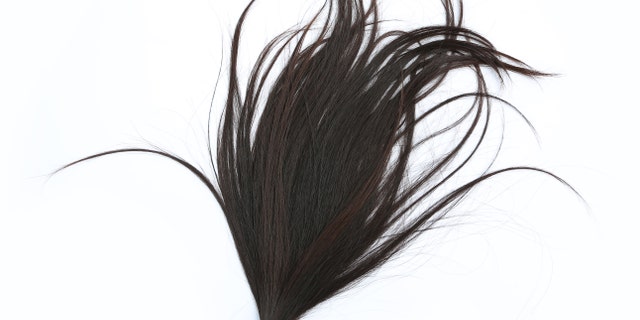 Despite being bullied for his long locks, a 10-year-old Georgia boy was determined to grow his hair out for a friend hundreds of miles away who was suffering from a hair-loss condition. Tyler Boone, who met 12-year-old Gabby Ruiz years ago but has kept in touch, reached his final goal of 12 inches last week, Fox 61 reported.
Ruiz was diagnosed with alopecia-areata and has gone through multiple unsuccessful treatments to try to help regrow her hair. Alopecia-areata is a common autoimmune skin disease that affects people of all ages and ethnicities. According to the National Alopecia-Areata Foundation, as many as 6.8 million people in the United States are diagnosed with the condition.
After Ruiz began losing her hair, Boone told his mother he wanted to grow his out so his friend could be outfitted with a wig.
"I just want to make her happy," Boone told Fox 61.
The two were reunited at a Florida JCPenny last week at a photoshoot before Boone went for his haircut. His locks were donated to Children with Hair Loss, which will make a wig for Ruiz.