Toppers that take the cake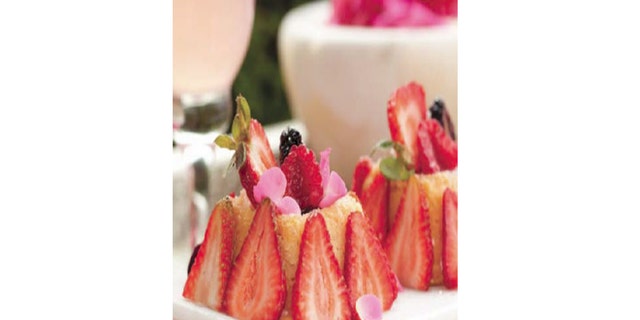 Sick and tired of the same generic birthday cakes? Want to disguise your so-so baking skills with some awesome decorations? Check out these sweet cake topper ideas from Kelly Delaney, owner of Cakes for Occasions near Boston and Karen Krasne of Extraordinary Desserts in San Diego.
Mother Nature
Both Delaney and Krasne are huge advocates of using Mother Nature as a classic way to decorate your cakes. Fresh flowers beautifully arranged, fruits and even thoroughly cleaned seashells can dress up a cake in minutes says Delaney.
Krasne suggests flowers and fruit can be combined and dusted with sugar to add a cohesive, colorful, and delicious touch to an otherwise simple cake.
Materials you already have at home

If you can't find the time to run out and grab some decorations, chances are you already have some common household items that will do the trick. Delaney finds that attaching card stock to toothpicks and writing a personalized message is a quick and easy way to customize your cake. You also can paste pictures and notes on these homemade decorations.
Jo-Ann's craft stores, a nationwide chain, recommends adding glitter and gems to these flags to immediately make your cake sparkle. If you have old candles that you want to make look new or more impressive, add some glitter, rhinestones, or ribbon.
If you want to make your own shapes or figures, wire is a great tool. Wrap it in ribbon or paper to make it even more appealing. For children, incorporate their favorite action figure or doll by cleaning it off and placing it on top.
Edible Decorations
Want your decorations to not only be beautiful but also edible? Try fondant. Sold at local craft stores, this edible sugary confection is easily sculpted and modeled to create anything from animals to action figures. Delaney adds that Rice Krispie treats are the perfect material to use as they can easily be molded and retain their shape. They can be covered in fondant or even melted chocolate to add details or texture.
Candy also goes over well, especially for children's parties. Spell out messages, age, and names to add a tasty personal touch.