Sushi burger creations take over social media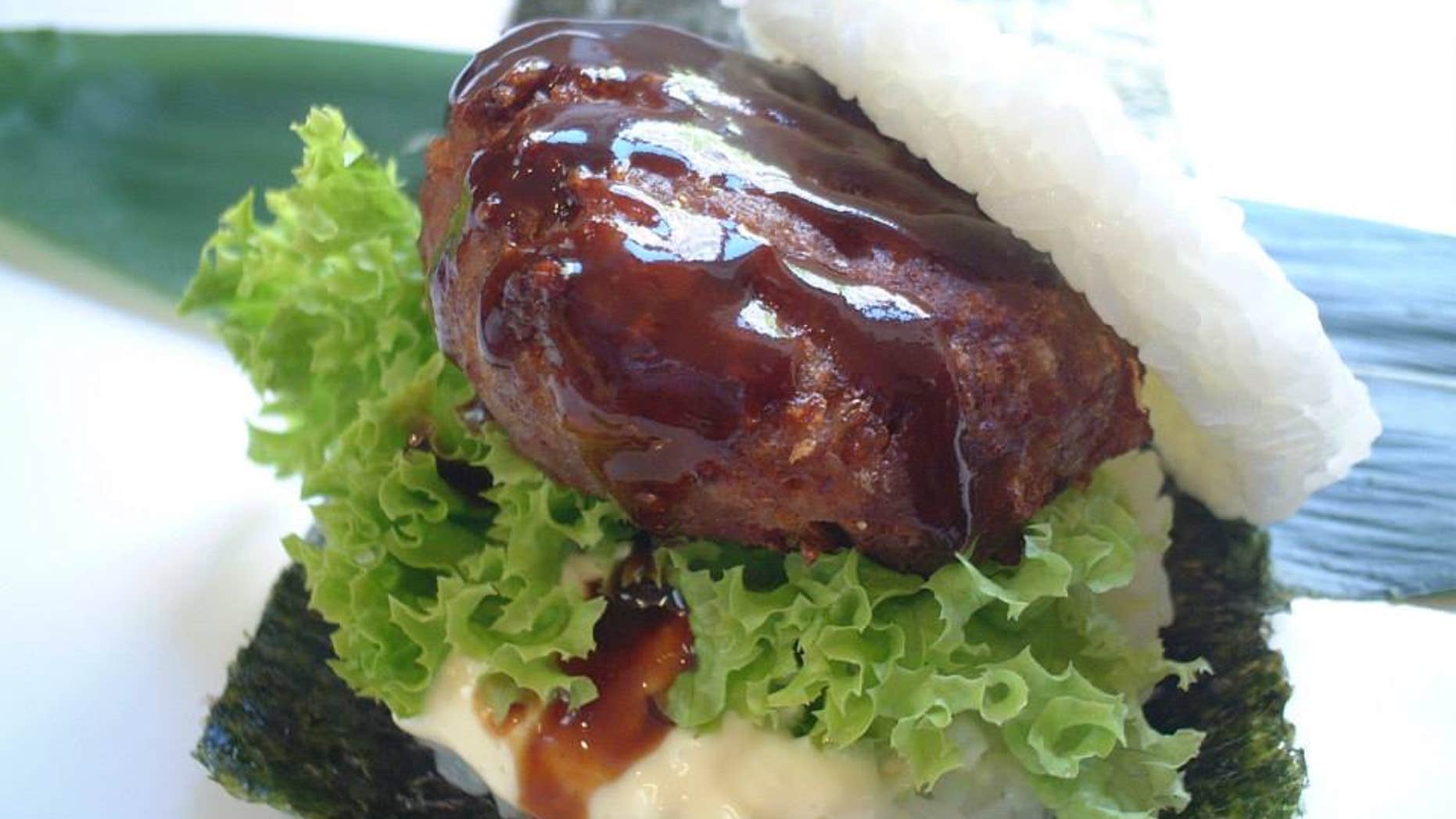 Move over ramen burger, there's another Japanese fusion twist on America's favorite sandwich.
Meet sushi burgers. The concept is simple—elegantly molded sushi rice forms the patties that are then stuffed to the gills—pun intended—with typical sushi fillings like raw fish,  fried softshell crab or even more American-style proteins like fried chicken or a beef patty. The burgers are topped with avocado, spicy mayo, pickled ginger, red cabbage, and more.
Though the possibilities for toppings are endless, it looks like they can be pretty messy to eat. But at least you don't need chopsticks.
Sushirrito— giant sushi rolls that resemble burritos—have slowly been popping up across the country, too. If you happen to find yourself Down Under, Japanese Cafe J in Melbourne serves up a variety of sushi burgers filled with beef, chicken, fish and vegetable tempura. And while the sushi burger isn't a brand new trend-- Japan's MOS Burger has been serving a "rice burger" since 1987—the proliferation of Asian specialty food stores here means that now people can make their very own right at home.
More and more pics are popping up on Instagram featuring people experimenting with the trend.
Here's a beautiful salmon sushi burger:
Make it bite size with these sushi burger sliders:
A spicy flavor-packed punch between two rice patties:
Fry the rice to play up with different textures:
A sushi burger with katsu-Japanese fried chicken cutlet:
Will you be making a sushi burger?