Starbucks teams up with Budweiser-maker for line of new teas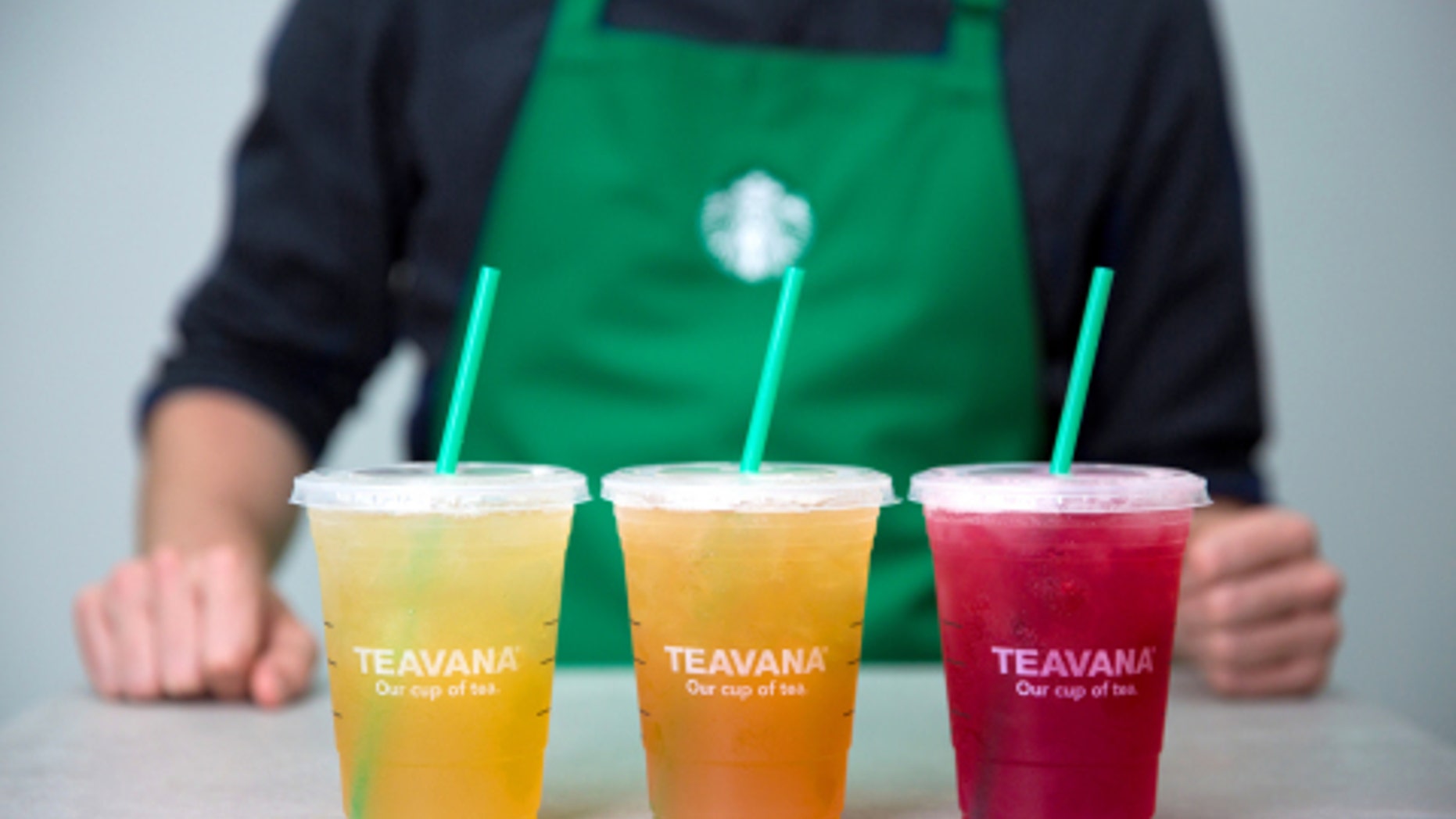 Starbucks is teaming up with Anheuser-Busch to unveil a line of ready-to-drink tea in the U.S. next year.
The Seattle coffee chain said Thursday that its premium brewed and iced teas are a high-growth category, with sales up last year 11 percent, to more than $1 billion.
Under the agreement, Starbucks Corp. will offer its expertise while Anheuser-Busch will produce, bottle and distribute the non-alcoholic drinks.
Starbucks Corp. bought Teavana for $620 million in 2012 and incorporated its high-end teas into its flagship Starbucks stores.
"Tea has been an important part of Starbucks heritage since we opened our doors as Starbucks Coffee, Tea and Spices in the Pike Place Market in 1971," Howard Schultz, chairman and chief executive officer, Starbucks.
"When we acquired Teavana in 2012, we saw a unique opportunity to do for tea what Starbucks has done for coffee and expand the Teavana brand across many customer experiences and products. We are excited to work with Anheuser-Busch to unlock the premium ready-to-drink market and further grow demand for the Teavana brand."
Earlier this year it said it would close four of its five Teavana "tea bars" that mimicked its namesake stores, except with tea. The closures didn't affect the more than 350 Teavana retail locations.