Smoky Bacon Margarita named Texas State Fair's 'Most Creative'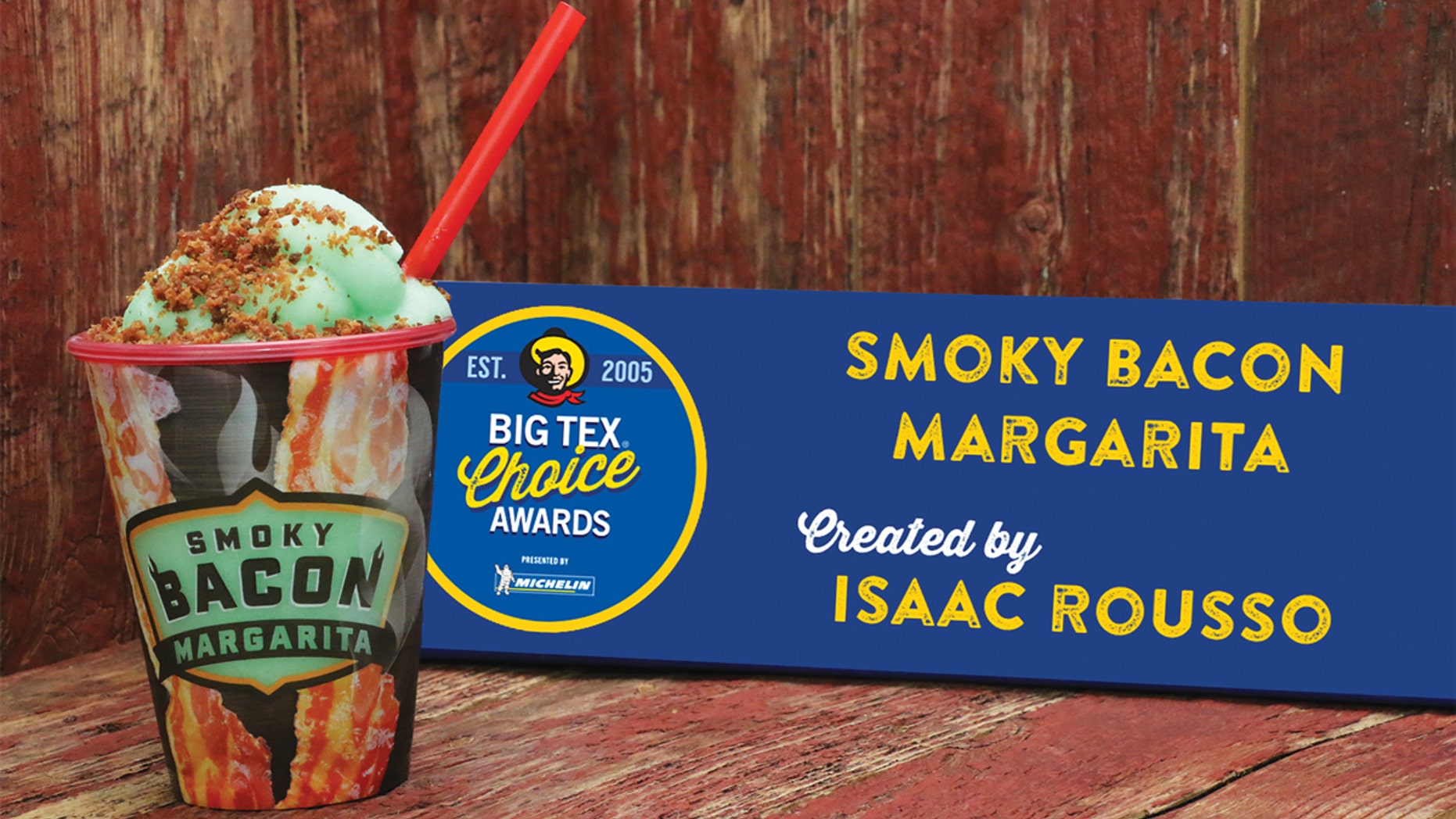 Monday, Aug. 31 is International Bacon Day. While every day is a celebration for cured pig, we were pleased to learn that over the weekend bacon was, once again, crowned a winner.
On Sunday, the winners of the 2015 Big Tex Choice Awards were announced and the Smoky Bacon Margarita by Isaac Rousso won Most Creative award.
The Smoky Bacon Margarita is a frozen lime margarita, infused with the taste of smoky bacon—with more bacon on top.   (Rousso had another dish selected as a finalist: The Cowboys Corn Crunch, which is a mixture of sweet corn, minced jalapeño, rich cream cheese and a hint of smoky bacon.)
Fernie's Holy Moly Carrot Cake Roly, which is a fried carrot cake, took the prize for Best Taste. It's rolled with a light coating of cream cheese and then breaded in a mixture of panko, graham crackers, cinnamon and nutmeg.
Yummm.  (Have a look at all the finalists.)
While we appreciate the the cake, it's amazing how bacon can elevate even the most basic recipe. And just another bacon win worth noting: Nabbing top honors at the Iowa State Fair last month was the Ultimate Bacon Brisket Bomb.  Just saying.