Ring in the New Year With Good Luck Food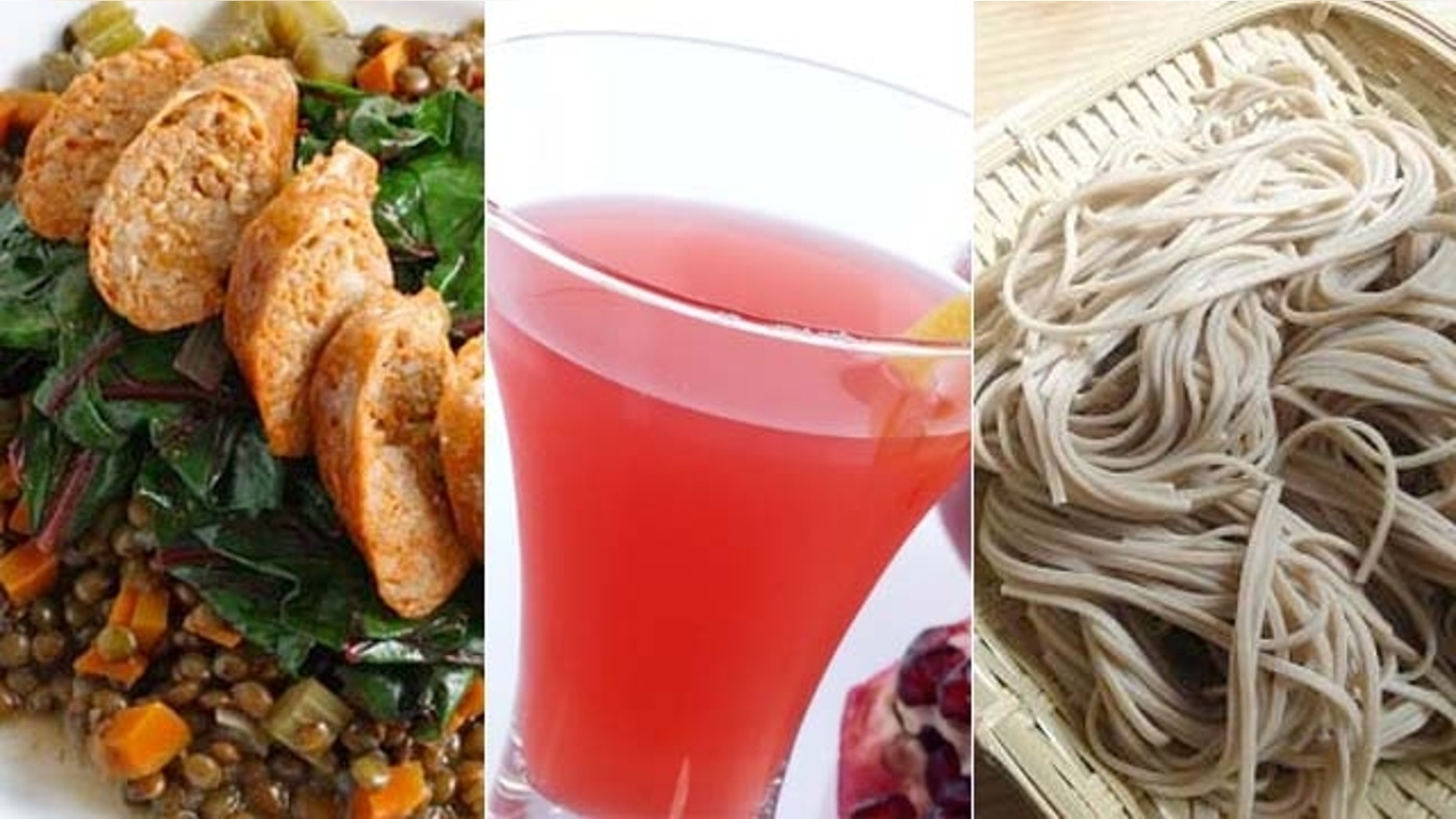 We all like to ring in the next annum on the best foot possible – healthy resolutions, personal declarations, vows of kindness, prosperity, and ambition. But hey, it can't hurt to get a little help along the way, right?
Every culture in the world has some kind of tradition to welcome in the New Year with a little bit of luck; and oftentimes, that annual ritual is related to food.
We asked several chefs if they had any special culinary rabbit's feet to share, and they came back with a bountiful table's worth of good tidings for us. So cross your fingers, warm up your oven, and try one of these happy-go-lucky, fortune-seeking dishes on New Year's Day – hey, it can't hurt.
Bean There, Ate That
Italian chef and Dean of Italian Studies at the International Culinary Center, Cesare Casella of New York's Salumeria Rosi Parmacotto has long been known for his love of artisanal beans (as well as that sprig of fresh rosemary that puffs from his chef's coat pocket). For this Tuscany-born chef, New Year's means lentils with sausage. When the clock strikes 12 on New Year's Eve and the rest of us are clinking glasses, this notable Italian chef honors his heritage by eating this traditional Italian comfort-food dish – a meal that is believed to usher in good luck and prosperity (and on a dime, no less) for the upcoming year.
According to Italian legend, the shape of the lentils resemble the old tiny lira coins, and fatty sausage represents a nice, fat wallet. Not only does he eat it himself, but he serves his own rustic version cooked with rosemary, garlic, and thyme, and topped with thick slices of sweet and spicy Cotechino pork sausage from Modena.
Peel Me a Lucky Grape
Chef Jamie Bissonnette says that grapes in Spain are the key to a great year ahead. Actually, 12 of them, which are eaten one by one at the stroke of midnight on New Year's Eve. At his restaurant Toro in Boston Bissonette keeps his fingers crossed for his customers by offering his specialty of Zucchini a la Plancha with good-luck golden raisins and pine nuts.
Noodle Me This
Toshikoshi soba noodles are served up on New Year's Eve in Japan. Why? They're long shape is thought to represent (and hopefully bring with it!) a long, healthy life. Chef Masaharu Morimoto of New York and Philadelphia's Morimoto serves the cold toshikoshi soba spiked with fresh ginger and sesame in a rich broth during the holidays to wish his diners well.
Hop to It
Southerners don't mess around with luck and food, and chef Brandon McGlamery knows that New Year's Day without a nice dish of Hoppin' John (black-eyed peas cooked down with a smoky ham hock and other delicious extras) and collards is just asking for trouble. Why? Like the Italian lentil tradition, the beans are meant to represent coins, and the rich green collards are the color of money. Chef McGlamery serves his version of meal at Luma on Park in Winter Park, Fla., for a delicious bit of best wishes.
Toast to Your Health
You see them everywhere in the supermarkets this time of year – pretty, plump, bright red pomegranates loaded sky-high. And while we all know that this seed-filled fruit is good for you, it's also apparently super lucky. New York's Rosa Mexicano combines good fortune and fun with their signature frozen pomegranate margarita, made with silver tequila, pomegranate, fresh lime juice, and triple sec (or substitute a little Grand Marnier if you like to make it just that much more decadent and festive).
Pomegranates are said to represent good luck because of their bright red color, which is thought to denote life and fertility.  And of course, you can't pick up a magazine these days without reading about their much-lauded medicinal properties, so there's your good health. And finally? Those abundant, chubby, round seeds inside represent prosperity. Cheers to that!