President Trump ordering his burgers slightly modified, Rudy Giuliani reveals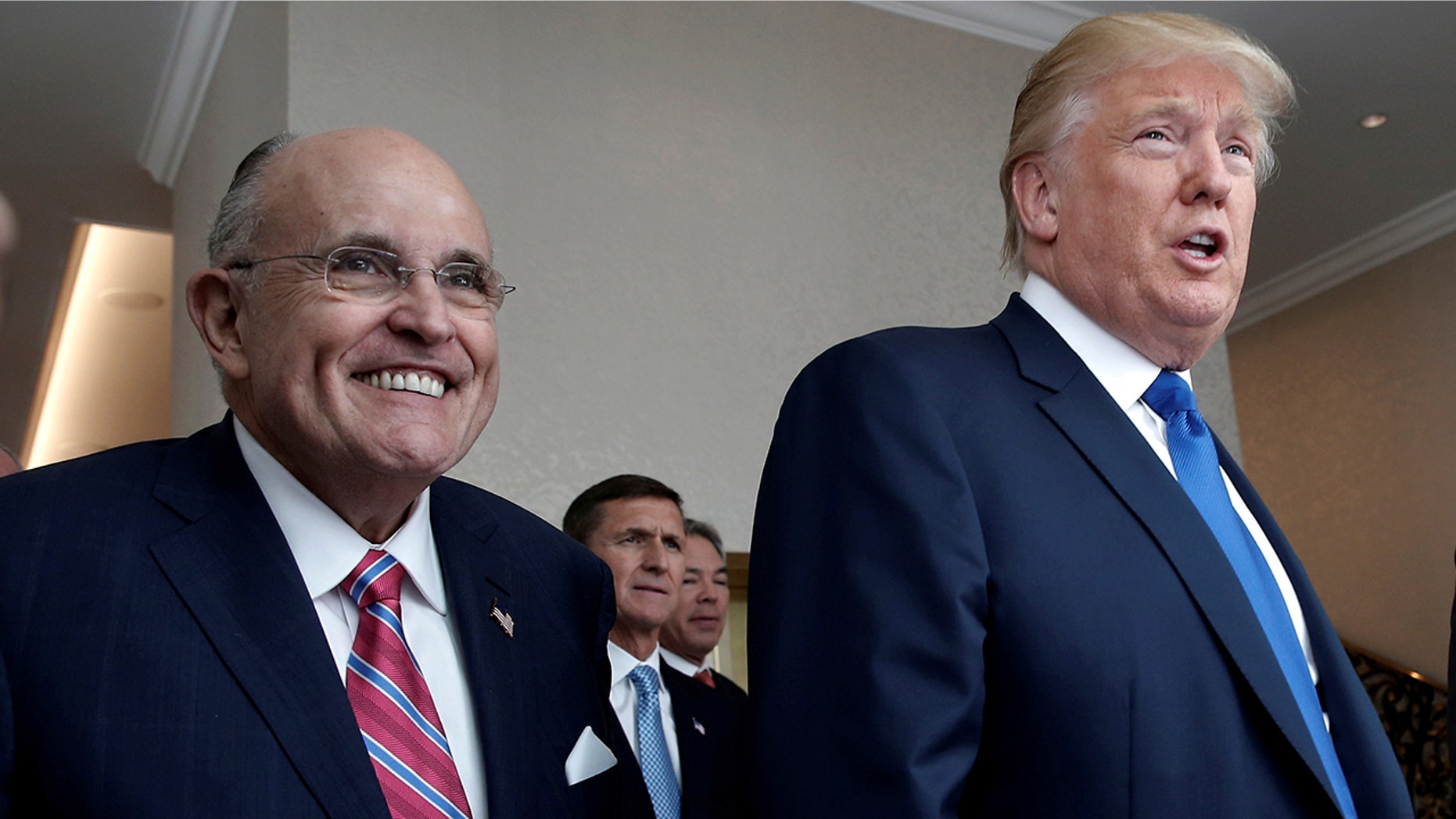 President Trump's fondness for burgers has been well-documented, from the details of his preferred McDonald's order (which reportedly includes dual Big Macs) to his request for an American-beef burger during a lunch in Tokyo with Japanese Prime Minister Shinzo Abe.
MEXICAN RESTAURANT IN NORWAY TROLLS TRUMP WITH WINDOW SIGN
Trump's latest bit of burger news, however, comes not from an ex-campaign manager or a proud chef — as has been the case — but instead from one of his current attorneys, Rudy Giuliani.
According to Giuliani, who dined with Trump on May 6 at the Trump National Golf Club in Virginia, the president ordered himself a burger with only one half of the bun, The Washington Post reports.
"I do that, too, sometimes," Giuliani told the Post. "It's a good way to do it."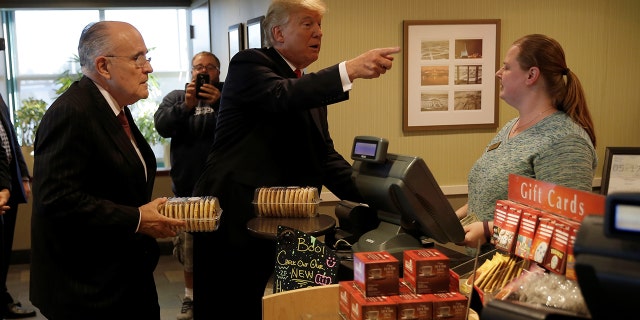 Trump reportedly eschewed the extra bun "in service to his health," according to the Post, but previous reports suggest he may now actually be eating more of the bread than he has in years past.
The New York Times reported in 2016 that Trump would "rip the buns off his McDonald's patties before plying the burgers with ketchup," and once did so while telling a Boston Herald columnist about how many "calories you save" by eating that way.
TRUMP'S FOOD HABITS REVEALED: KFC, MCDONALD'S AND OREOS FROM UNOPENED PACKAGES
And Corey Lewandowski, who served as Trump's campaign manager and later co-authored a book that detailed the president's love of Big Macs and Filet-O-Fish sandwiches, once told CNN that Trump "never ate the bread" when asked about Trump's potentially unhealthy eating habits.
"So it was really just, it was a couple sandwiches, fish sandwiches and a couple of pieces of meat, and a drink and – was I concerned? No," said Lewandowski.
Huffington Post noted that, more recently, Trump was observed eating not only the bun of his burger but a "whole lot of fries" during lunch with Sen. Chuck Schumer earlier this year, per a New York Times podcast — though it's unclear if the president still aims to adhere to the same carb-careful diet he did during his campaign.
FOLLOW US ON FACEBOOK FOR MORE FOX LIFESTYLE NEWS
One thing about Trump's burger order has reportedly remained the same, though: Whether bunless or not, he still takes burgers well-done, just as he does his steaks.