Pizza Hut's is revamping its menu with some crazy new pies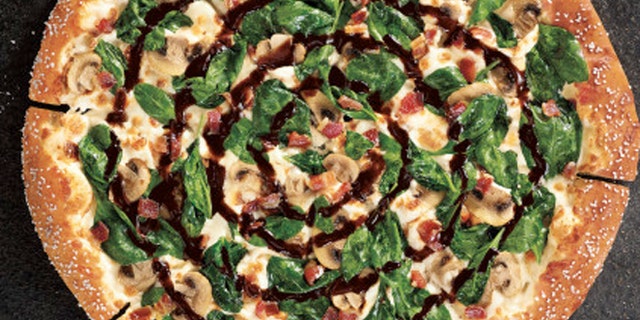 Pizza Hut is officially in the customization game and will be offering customers some wild pie choices.
The pizza chain will make pies with honey Sriracha sauce or add curry flavor to the crusts.
The reworked menu is one of several major moves at old-standby restaurant chains, including Red Lobster and Olive Garden, as they try to adjust to changing tastes. Many customers have turned their backs on chain restaurants and are demanding more variety, exotic flavors and higher-quality food.
Pizza Hut's atypical flavors and new ingredients are part of a menu overhaul set to hit stores next Wednesday.
The chain is still keeping its most popular pies on the menu, such as the Meat Lover's and Veggie Lover's, while adding 11 new specialty pizzas and a section of "skinny" pies that are lower in calories.
But customers can now choose from the new sauces that include marinara, Buffalo, garlic Parmesan and honey Sriracha, available on 10 new crusts, including salted pretzel and fiery red pepper.
New toppings will include banana peppers, cherry peppers and spinach, and customers also can choose to add "drizzles" to the top of their pizzas after they're baked in flavors including balsamic and buffalo.
Catchy pie names, like "Buffalo State of Mind," "Pretzel Piggy," and "Skinny Beach," and revamped uniforms are all part of its updated image.
The company owned by Louisville, Kentucky-based Yum Brands Inc. is based in Plano, Texas, and has reported sales declines for eight straight quarters at established locations, even as rivals Domino's and Papa John's have enjoyed gains.
To regain its footing, it is turning to a growing trend: giving people greater flexibility to tailor orders to their tastes. The popularity of places like Chipotle that let people select toppings has prompted a variety of chains to play up their own customization options.
The Associated Press contributed to this report.