Note to Guinness: A shamrock is not a four-leaf clover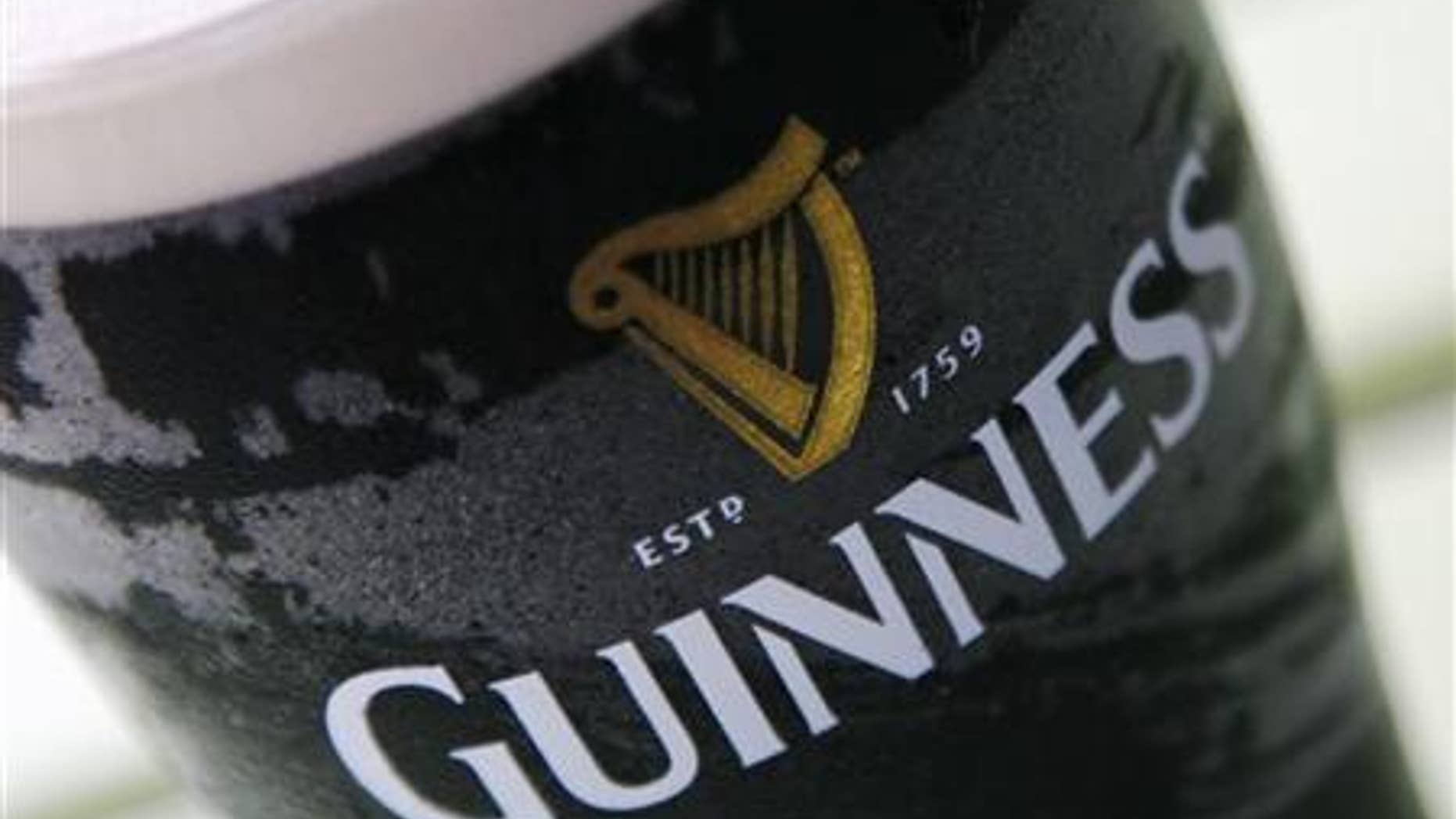 Guinness has some explaining to do.
The Irish beer giant has apologized for mixing up a shamrock with a four-leaf clover on a subway ad in Toronto ahead of St. Patrick's Day, reports the Toronto Sun.
The simple green background showcased two different black leaves under the text "Preferred Foliage." On March 16, there's a maple leaf—on ode to Canada's syrup-bearing tree—and a four-leaf clover (instead of a shamrock) for March 17.
Sure, four-leaf clovers are generally considered lucky. And they're green. But the four-leaf clover has nothing to do with St. Patrick's Day or Ireland.
A shamrock is a small clover, which is often used as a symbol of Ireland and is associated with Saint Patrick. The three leaves are considered a metaphor for  the Christian Holy Trinity. According to Charles "Cholly" Shields, an attorney and expert on Ireland, it also represents a rejection of British rule among the Irish.
While a four-leaf clover may be more rare—for every 10,000 three leaf clovers, there's just one with four leaves—it's not an Irish symbol.
"Unlike the shamrock, which is associated exclusively with the Irish," Shields explained to PennLive, "the four leaf clover has become one of the most well known good luck charms and lucky symbol around the world and across many very different cultures."
The ad did not go unnoticed among subway riders in Canada.
Guinness released a statement apologizing for the gaffe and has since removed the ads.
"In the excitement of getting ready for next week, we obviously made a mistake and thank you for bringing it to our attention," said the beer-maker. "As Canadians, we will say 'Sorry!' and let you know we are removing the posters immediately."