McDonald's suing Florence for $20 million after city blocks restaurant near cathedral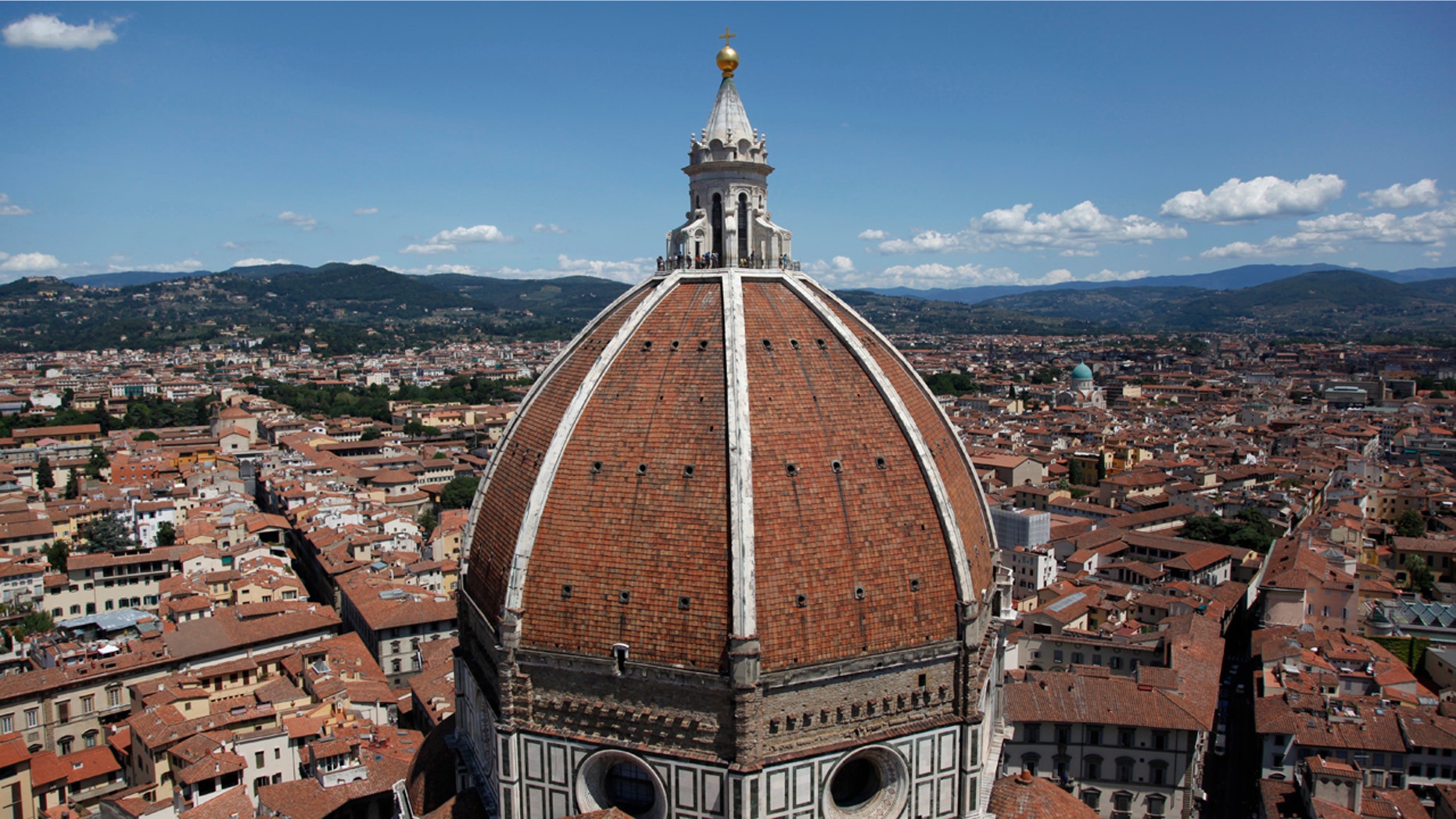 A fast-food fight has broken out in the shadow of Florence's magnificent, centuries-old Duomo.
The bitter battle is pitting McDonald's Corp. against Florence's city fathers, who—in the name of a beautification campaign—are trying to keep the fast-food giant from opening a new restaurant a stone's throw from Brunelleschi's soaring dome. The war has its roots in new licensing rules that Florence's city hall passed in January with the aim of beating back the proliferation of mini-markets, kebab shops and convenience stores that serve throngs of flip-flop clad tourists in the city of Dante and Michelangelo.
The new rules favor food outlets serving up Tuscan fare, but subject all others to an exacting scorecard to determine whether they make the grade to grace Florence's historic center.
When news broke in the spring that McDonald's, which has long struggled to win Italians over to Big Macs and gigantic milk shakes, was seeking permission to open its 10th restaurant in Florence alongside the Duomo, a local insurgency ensued. More than 24,000 people signed an online petition in protest. Some launched an event dubbed Lampredotto Pride—named after a Florentine specialty made from cow's stomach—and marched into the city center brandishing local products and dishes.
"Florentines have been pushed out of the historic center, which is already crammed with stores offering shoddy, and often expensive, food," said Gilberto Bertini, who headed the protest.
Eager to lure some of the roughly three million tourists visiting the Duomo each year, McDonald's was willing to rewrite its own rule book to win over the city. Wait staff would serve customers at tables, thus eliminating takeaway orders to deflect the city's fears of hordes of picnicking tourists. The Americans also promised to source 80% of ingredients locally, including 100 tons of Tuscany's prided Chianina beef for burgers.
But city officials were nonetheless merciless in grading the newfangled McDonald's, granting failing grades to the project on originality and locally sourced products. McDonald's even put forth a proposal for a completely new store design that retained only its golden arches: the idea earned a 5.4 out of 10.
Last month, McDonald's struck back, filing an €18-million ($19.8-million) lawsuit against the city that branded the official response as "a manifest injustice." A profanity that the mayor of Florence used publicly to describe McDonald's earlier this year betrayed "a belligerent contrariety," the suit says.
"We completely agree that the cultural and artistic heritage and the Italian historical town centers have to be protected," McDonald's said in a statement. "But we cannot accept discriminatory regulations that damage the freedom of private initiative without helping anyone."