McDonald's says it uses real eggs in its McMuffins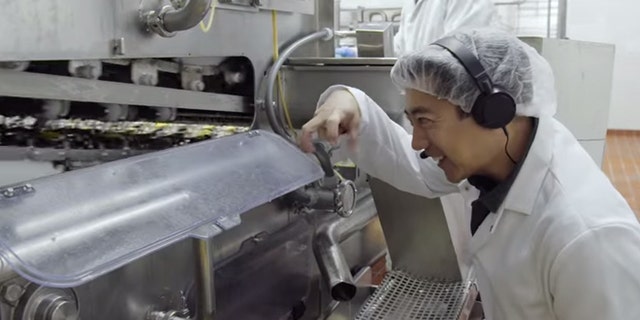 NEWYou can now listen to Fox News articles!
McDonald's has been pumping out the video series "Our food. Your questions." in an attempt to debunk myths surrounding its food.
While the last segment about its french fries left consumers with more questions than answers after a blogger discovered the U.K. version of its fries comes with less additives, the fast food chain forges on.
Next up, the oft-asked question about its breakfast sandwiches: Does McDonald's use real eggs to make those McMuffins and McGriddles?
The short answer is yes. But it turns out the chain actually uses two types of egg products—"fresh-shell" eggs for Egg McMuffins and liquid eggs--or eggs that are too big or too small-- for other sandwiches like McGriddles and breakfast burritos.
Grant Imahara -- former host of "Mythbusters" --visits a poultry farm in Michigan to witness the inspection process.
We don't see the condition of the chicken coops in the video, although McDonald's says that all its eggs on its menus are free-range.
It starts off in a processing room in front of a massive conveyer belt filled with eggs. After taking a ride, workers use a light to find imperfections within the eggs. Those deemed not good enough for a McMuffin are cracked and shuffled off to become part of the egg liquid used in other products. Others that don't meet the basic standards are tossed.
Then we get to see the eggs broken by a crazy-looking machine and carted off.
It turns out the eggs for McMuffins are broken and cooked at individual McDonald's franchises, so if you shy away from the idea of mass produced scrambled eggs, opt for the simple McMuffin.
For a dizzying display of eggs, check out the latest behind-the-food episode below.