McDonald's China releases Sausage Double Beef Burgers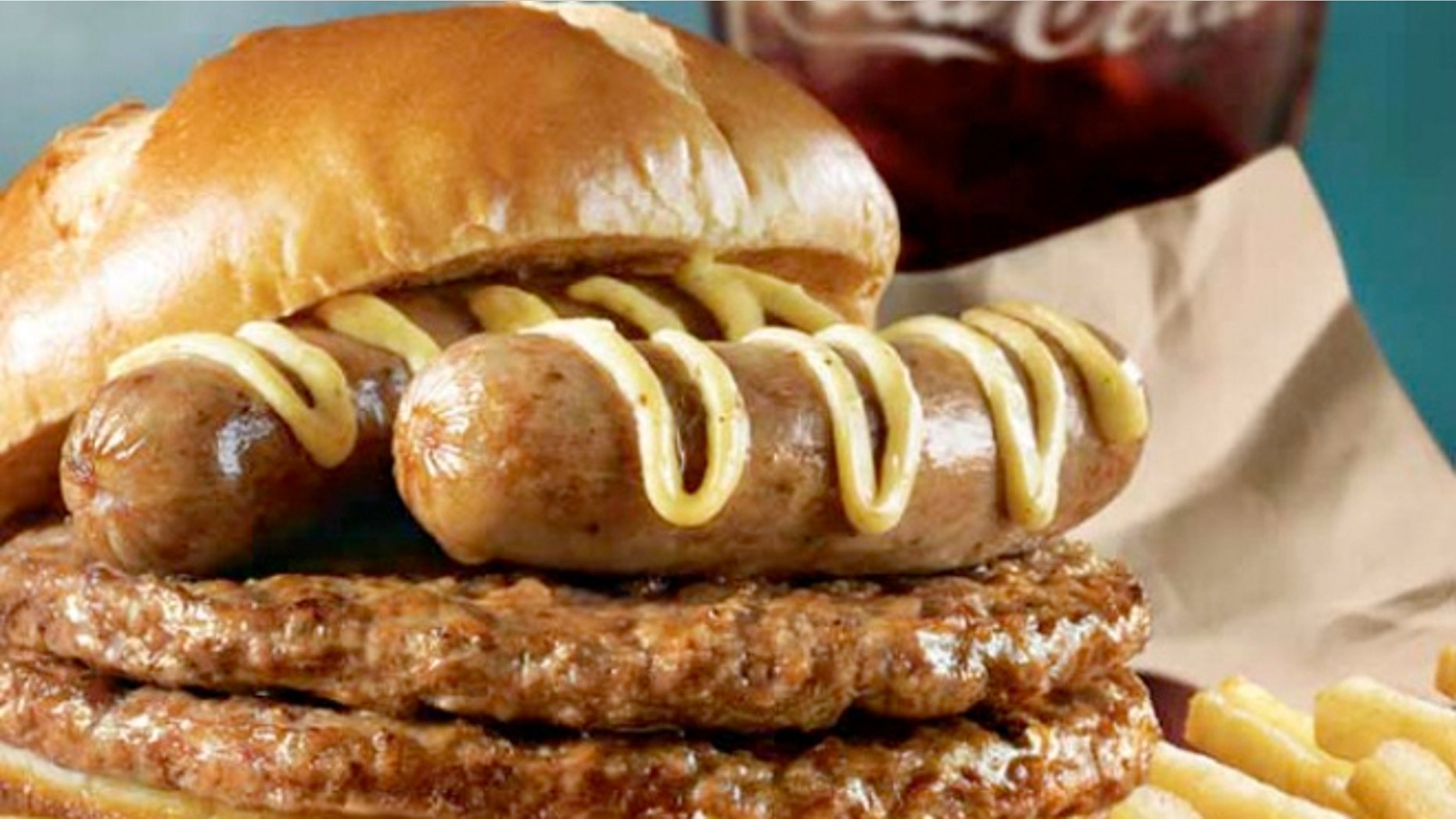 Don't have enough meat on your McDonald's burger?  Why not just toss on a couple of sausage links.
That's the new creation by McDonald's China called the Sausage Double Beef Burgers. 
It's two beef patties and two plump sausages drizzled with mustard --oh, and a bun. "We're guessing Mickey D's corp begrudgingly included the bread," writes FoodBeast's Charisma Madarang of the sandwich.
The Sausage Double Beef Burger is priced at about $2.82. No word if this heart-stopping sandwich will make it to the U.S.