Marijuana infused coffee claims to give you a real morning buzz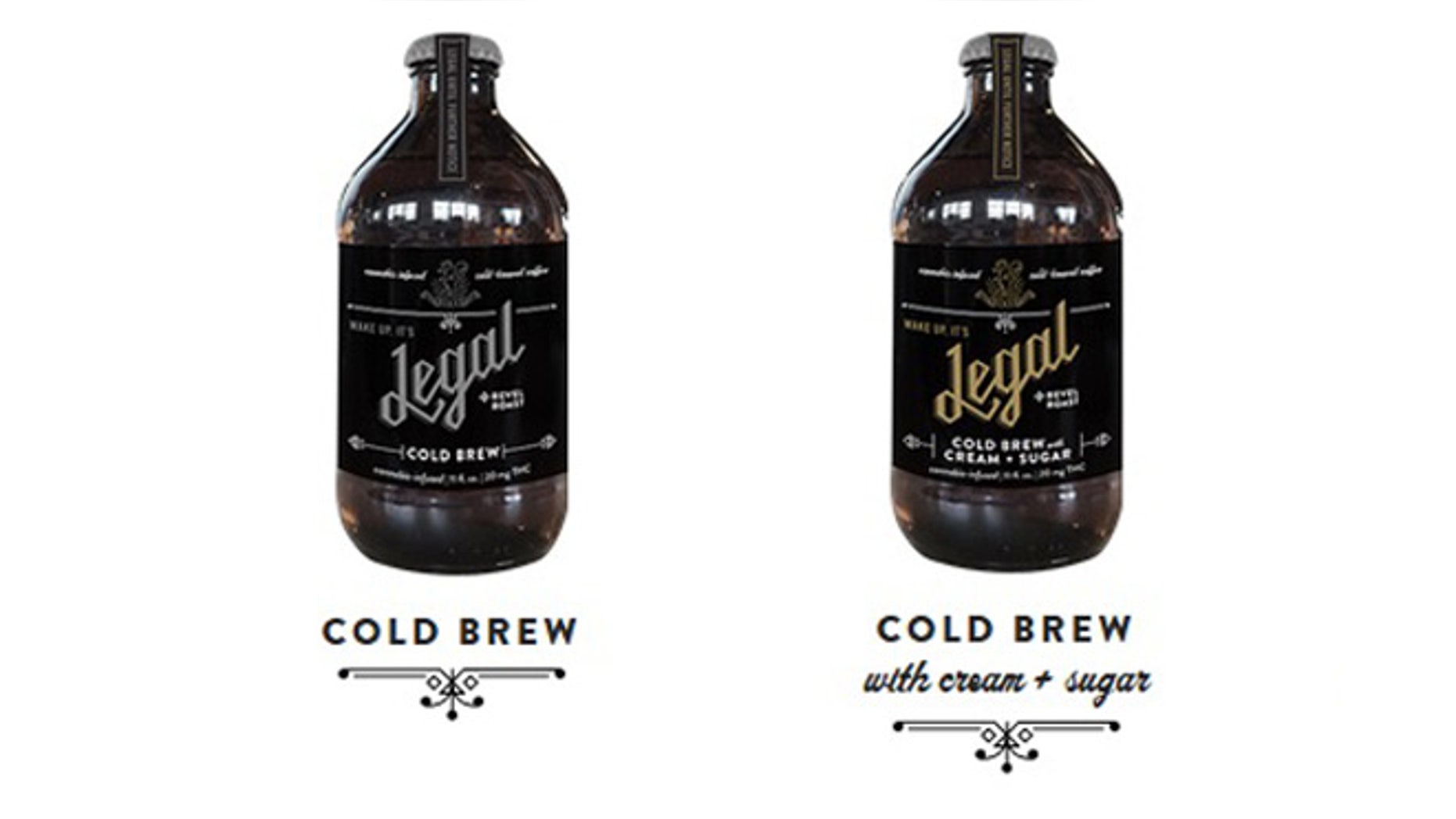 A new product promises drinkers a jolt of something extra than your daily dose of caffeine.
Washington state based Mirth Provisions plans to release a cannabis-infused cold-brew coffee called "Legal," as the new product will only be available in markets where marijuana is legal.
Creator Adam Stites told My Northwest that each  bottle will contain about 20 milligrams of THC, enough to create "an alert, creative, high," but not too much as to make it an unpleasant experience, "especially for people that are just getting into marijuana."
On the company website, Mirth Provisions proclaims their coffee is " mighty refreshing poured over ice or just sipped straight from the bottle. Knock one back with your compadres and take on the day with a smooth buzz and a grin a mile wide."
Mirth, which was founded by Stites, also plans to offer sparkling, cannabis infused sodas that come in fruit flavors like cherry and pomegranate.
Stites said Washington's department of agriculture is scheduled to inspect the company operations on June 12 and, if facilities pass inspection, he anticipates the full operation to be up and running by early July, according to the Huffington Post.
More than Starbucks, an 11.5-ounce bottle will probably retail between $9 and $11.
Marijuana infused food is all the rage these days, with pizza shops, food trucks and other whole food lines popping up.  But health care professionals are cautioning not to overdue it.  So, you should forget about that second cup.