Lawsuit accuses Starbucks of exposing customers to toxic pesticide
Concerned Starbucks patrons have filed a class-action lawsuit against the coffee chain, claiming the stores "intentionally and wantonly exposed its customers to toxic chemicals" in the form of pest-control strips.
A spokesperson for Starbucks, however, has said the complaint "lacks merit" in a statement obtained by Fox News.
The lawsuit, filed in New York State Supreme Court on Tuesday, alleges that some Starbucks locations across the city allowed mold to build up in unclean areas, creating an environment for pests such as cockroaches and maggots, among others, to thrive. The plaintiffs claim the coffee chain dealt with this issue using a specific brand of pest strip containing a chemical called dichlorvos, or DDVP, USA Today reports.
COFFEE SHOP EMPLOYEE ACCUSED OF 'WOMB BOTHERING' A PREGNANT WOMAN
"Starbucks stores throughout Manhattan have for many years been permeated with a toxic pesticide called Dichlorvos, which is highly poisonous and completely unfit for use in proximity to food, beverages and people," the lawsuit reads.
The suit further alleges that these pest strips were placed in food display areas and air vents, the outlet reported.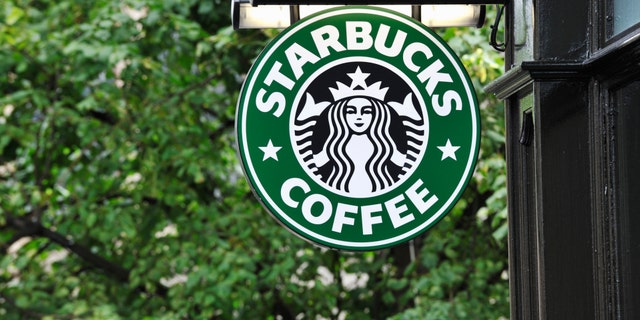 The United States Department of Health and Human Services' Agency for Toxic Substances and Disease lists one of DDVP's main uses as keeping pests from food storage areas, but that humans should not come into contact with the chemical, as dichlorvos poisoning can result in nausea, teary eyes and anxiety, and in more severe cases, loss of bladder control, coma or even death.
The Environmental Protection Agency has also said DDVP is a probable carcinogen, or cancer-causing agent, per the HHS.
FOLLOW US ON FACEBOOK FOR MORE FOX LIFESTYLE NEWS
A spokesperson for Starbucks has since released a statement on the company's behalf, saying it was confident customers were not put in harm's way.
"The lawsuit filed by the plaintiffs and their attorneys lacks merit and is an attempt to incite public fear for their own financial gain," the statement reads. "We go to great length to ensure the safety of our partners and customers, and we are confident they have not been put at risk."
"We go to great length to ensure the safety of our partners and customers, and we are confident they have not been put at risk."
The same day the class-action suit was filed, another lawsuit was filed against Starbucks on behalf of workers — including a former employee, a former pest-control technician who worked at Manhattan Starbucks locations, and that technicians's supervisor — who say they were terminated or had their contracts with Starbucks terminated as a result of voicing concerns over the strips.
"Starbucks takes the concerns of its partners very seriously and does not take action or retaliate against partners who express them," the chain added in a statement shared with Fox News.
CLICK HERE TO GET THE FOX NEWS APP
A Starbucks spokesperson also confirmed to Fox News that upon hearing reports that partners were using the strips, the company had them removed. Starbucks added that experts deemed the stores to be safe for consumers.