Japanese worker fined for starting lunch 3 minutes early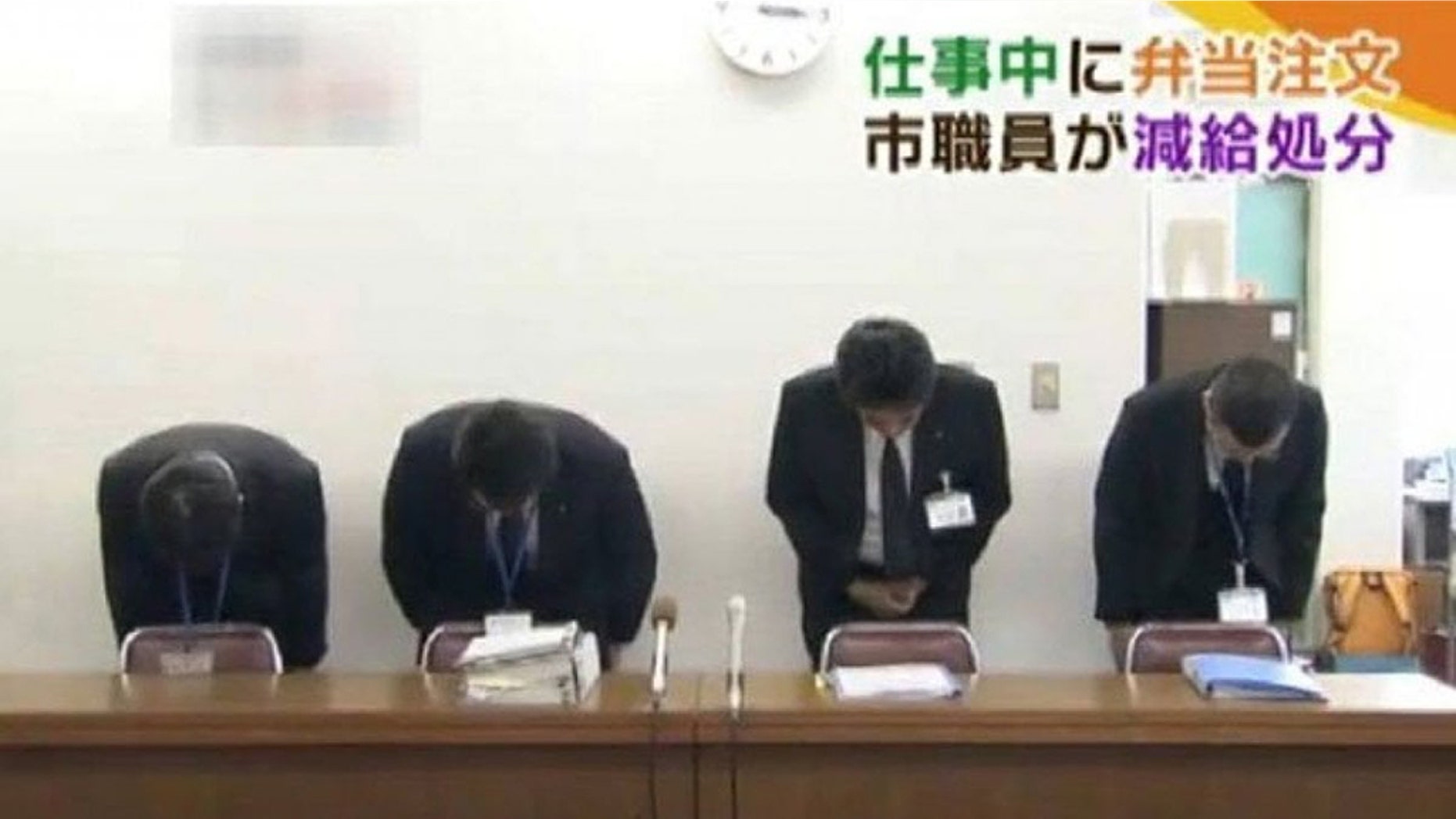 If you occasionally left work for lunch three minutes early, would your bosses A) ignore it, B) tell you to knock it off, or C) dock your pay and hold a televised press conference to apologize for your misconduct?
If the answer is C, you may be an employee of the Kobe waterworks bureau.
A 64-year-old waterworks employee in the Japanese city was reprimanded and docked half a day's pay after officials discovered that he had left his desk three minutes before the start of his lunch break to buy a bento box for lunch, the Guardian reports.
Officials bowed during the press conference, apologizing for the "deeply regrettable" conduct, which happened 26 times over seven months, adding up to 78 minutes of lost work.
Critics on social media called the punishment harsh and ridiculed the bureau's apology, with some pointing out that officials had wasted more time on the press conference than the worker had on early lunches.
Others noted that it came soon after Japan's parliament passed measures intended to prevent death from overwork. "We have received opinion this time from both directions, such as the reprimand was too much," waterworks bureau spokesman Gen Oka tells CNN.
"We must think again" about what are "the appropriate measures to take." He adds, however, that the bureau is "bound to the public servant duty to spend the working hours for our duty." (In related news, a Japanese reporter died at 23 after working almost nonstop for a month.)
This article originally appeared on Newser: "Bosses Publicly Apologize for Worker's Early Lunches."