Gordon Ramsay: How to tell if you're at a bad restaurant
NEWYou can now listen to Fox News articles!
No one on Earth has berated more restaurateurs than celebrity chef Gordon Ramsay. Between his U.K. and Fox versions of "Kitchen Nightmares" — which aired for a collective 14 seasons — he's dined at more subpar eateries and screamed into the faces of more subpar chefs than likely anyone living or dead.
But, in doing so, Ramsay has developed a unique skill: He's learned how to determine if he's about to eat a terrible meal before his plate is even brought to the table.
CELEB CHEF OFFERS 'WHEEL OF FORTUNE' CONTESTANT TRIP TO SPAIN AFTER ON-AIR SCREW-UP
Fox News correspondent Adam Housley caught up with the celebrity chef at the 12th annual Vegas Uncork'd to learn more about his top three indicators of a bad restaurant, including his thoughts on seating, specials and soups.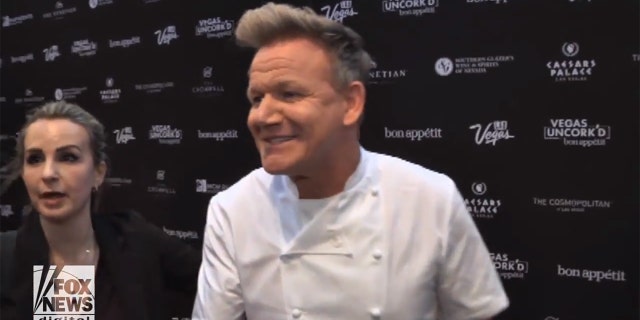 "One thing that always alarms me is when you walk into a restaurant and you get a table immediately," Ramsay begins.
"Any good restaurant in the neighborhood should be 98 percent full — If you can walk in off the street and there's tables available, there's something not quite right about that restaurant."
Ramsay also warned patrons to listen for indicators when waiters are listing off their specials — and added that diners should be equally wary of any places that tout a "soup of the day."
FOLLOW US ON FACEBOOK FOR MORE FOX LIFESTYLE NEWS
Watch the clip above to hear his secrets for yourself, and stay tuned to learn more about Ramsay's "Hell's Kitchen" restaurant in Vegas.