Donald and Melania Trump 2005 wedding cake up for auction, price spikes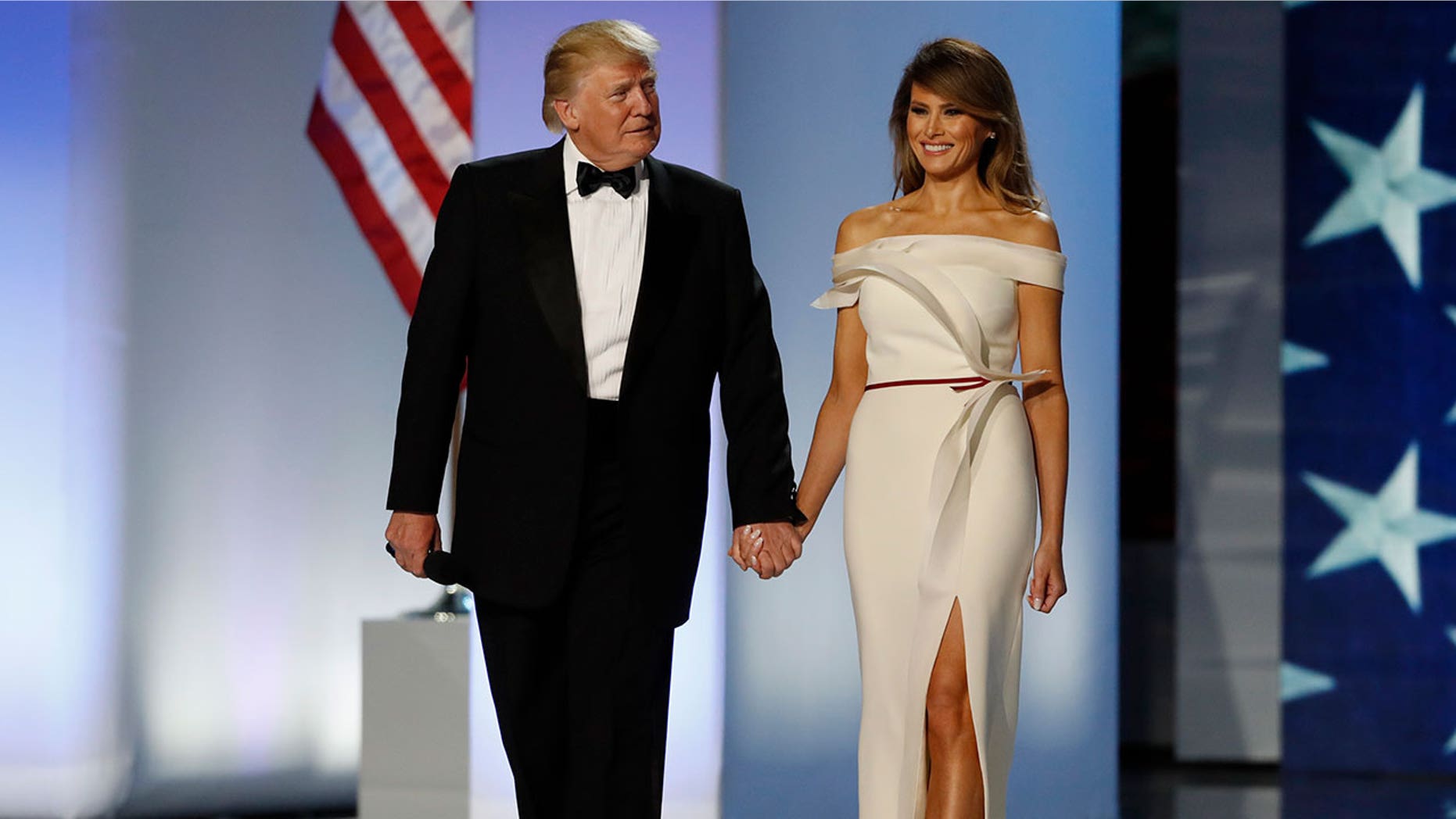 If you're the type of person who loves U.S. history and stale cake, Julien's Auctions has exactly what you're looking for.
The Los Angeles-based auction house is currently accepting bids on a serving of Donald and Melania Trump's wedding cake, which was originally provided as a take-home souvenir for guests of their Jan. 2005 nuptials.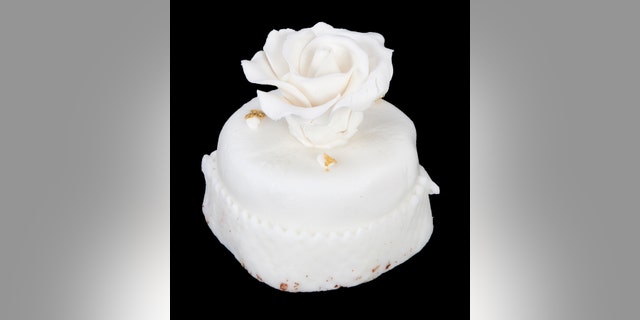 THE STORY BEHIND DONALD TRUMP'S INAUGURATION CAKE
According to Julien's, Donald and Melania Trump (née Knauss) actually displayed an altogether different cake at their reception — a five-foot tall, 200-pound confection made with Grand Marnier buttercream frosting and decorated with 3,000 icing roses — though it "was not eaten by the wedding guests due to the amount of wire used to make it stand." Instead, the duo doled out individual chocolate truffle cakes in white paper boxes monogrammed with the letters "MDT." The portion up for auction, too, will be housed in the same paper box.
Julien's estimates that the serving will sell for somewhere between $1,000 and $2,000, though the current bid already stands at $1,250, with just six bids entered so far. They had originally set the starting bid at just $250.
Since becoming president, many of Donald Trump's other former belongings have gone up for auction. A set of TaylorMade golf clubs once owned by Trump was expected to fetch around $30,000, and ultimately sold for $29,798 at a Boston auction house. A sketch he drew of the Empire State Building also sold for $16,000 last month, and another doodle of the New York City skyline went for $29,000 in July.
FOLLOW US ON FACEBOOK FOR MORE FOX LIFESTYLE NEWS
An official auction for the cake will commence on Nov. 17 at 10 p.m. PST. Among the other items in the lot — dubbed "Icons and Idols: Hollywood and More" by Julien's — include a signed painting of "Dallas" star Larry Hagman, and a white suit worn by Colonel Sanders.