Curly fries now on the menu at McDonald's Japan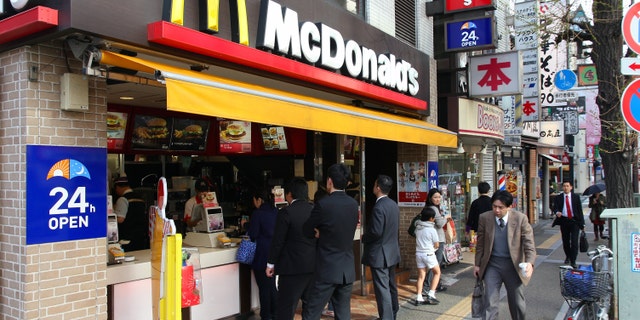 The classic french fry may be deliciously addictive, but let's face it-- there's something pretty special about those perfectly twisted, slightly crispy, delicately seasoned and of course, bended and curled curly fries.
For fast food lovers in Japan, the new year is already off to a spicy start as McDonald's locations in country have announced the return of its take on curly fries.
According to Rocket News 24, curly fries are now available throughout the country, but they won't be around for long.
MCDONALD'S TESTING WAFFLE FRIES IN CANADA
The McDonald's Japan website explains that the fries have a "spicy chili flavor blended with five kinds of spices, finished in seasoning which makes it a habit which everyone can enjoy."
The curly fries, which were a hit in 2015, are only available until early February.
This isn't the only promotion attracting customer to the golden arches overseas. McDonald's Japanrecently launched its annual New Year's "lucky bags" promotion. Customers can get their hands on these bags around the New Year before they sell out in select locations.
FOR THE LATEST FOOD FEATURES FOLLOW FOX LIFESTYLE ON FACEBOOK
The fukubukuro-- or "lucky bag"-- costs 3,000 yen ($25.56) and is filled with rare, limited edition McDonald's merchandise like a branded tote bag, a pillow, a tissue box, a small blanket, and a pair of winter gloves all resembling the classic golden arch logo.
Also included in the bag are coupons that can be used for future McDonald's purchases.