Chick-fil-A replaces coleslaw with trendy kale salad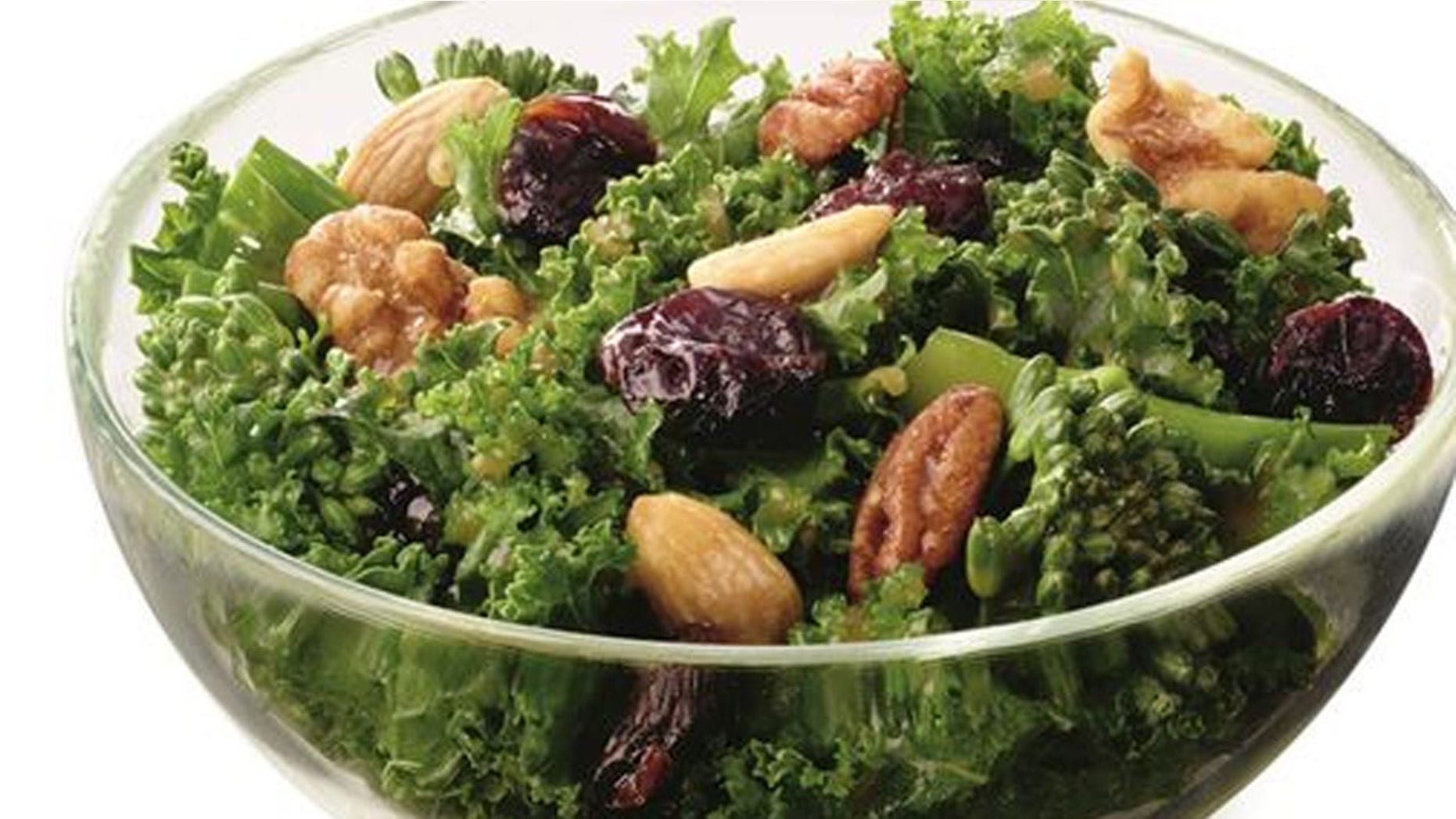 Chick-fil-A has got a new trendy item on its menu.
The chicken chain announced it added kale salad shortly after it broke the news to fans that it was discontinuing coleslaw.
Called the Superfood Side, it's a blend of kale and broccolini tossed in a sweet and tangy maple vinaigrette dressing and topped with dried sour cherries and a blend of roasted nuts and was developed in collaboration with James Beard Award Nominee and Atlanta-based chef, Ford Fry of Ford Fry Restaurants.
The side is available nationwide in 5- or 8-ounce servings, and priced starting at $2.59 for the 5-ounce and $3.79 for the 8-ounce portion. The Superfood Side will also be offered as a substitution in any combo meal for an upcharge of 94 cents.
Compared to the coleslaw, the new salad is much lighter; the small kale salad has 140 calories and the larger portion has 170 calories, while the medium coleslaw has 360 calories, Nation's Restaurant News reported.
The kale boom doesn't show signs of subsiding.
Last year McDoands's tested a new kale breakfast bowl at some of its California locations and Wendy's offers it on its menu as well. Also, food market researcher Label Insight estimates that kale is in 420 products on the market now.
The popularity of the superfood has kale farmers in the U.S.are warning that there aren't enough seeds to go around.
"Seed prices are through the roof," Flaim said in an interview with CBS. "The price has probably gone up 80 percent over the past three years."