Chef Jose Andres pulls out of Trump restaurant deal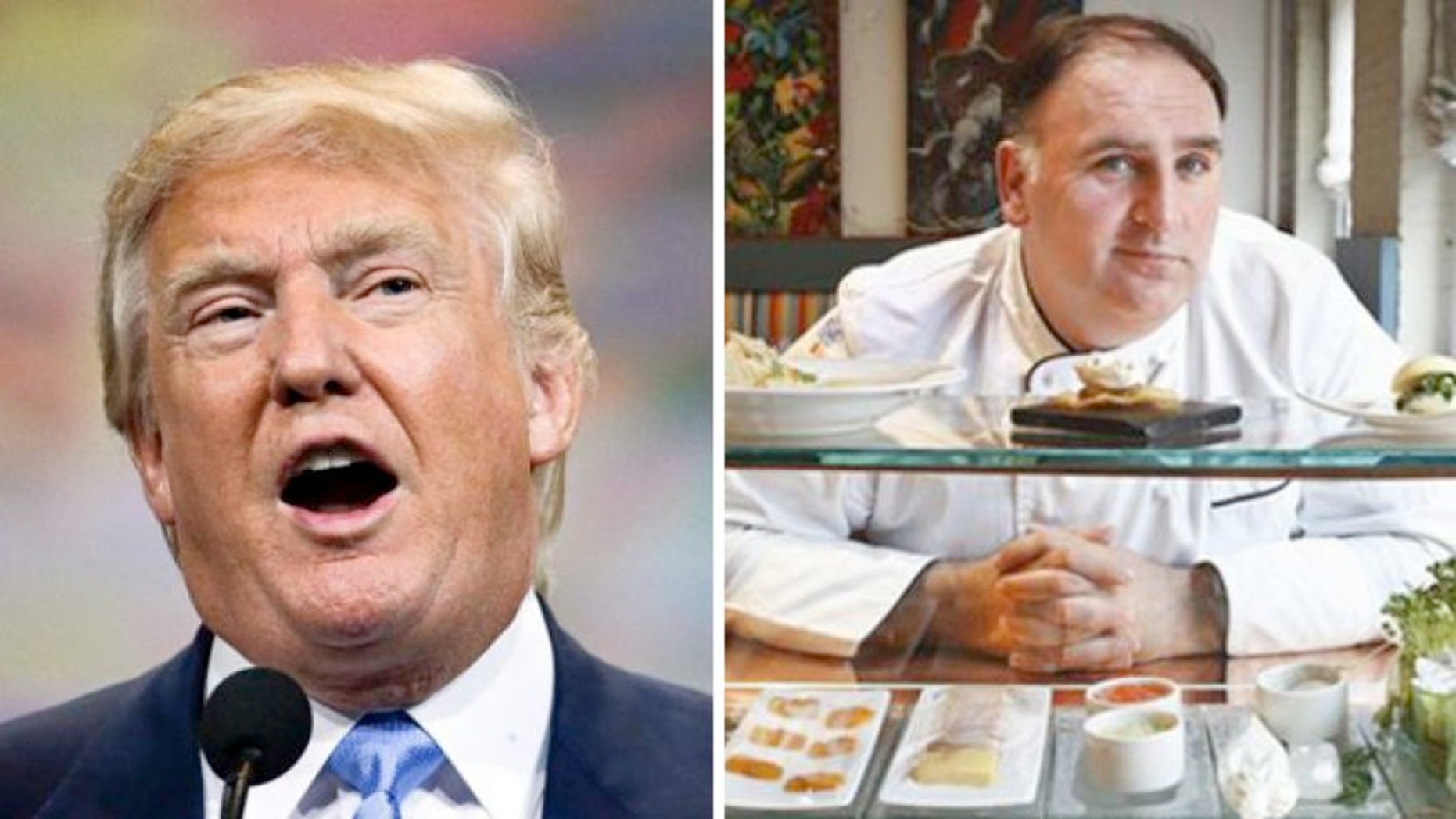 Celebrity chef Jose Andres announced that he is backing out of a deal to open a flagship restaurant Donald Trump's new Washington hotel.
Andres joins a growing list of brands that have severed ties with the Republican presidential hopeful following Trump's controversial statements about immigration.
"Donald Trump's recent statements disparaging immigrants make it impossible for my company and me to move forward with opening a successful Spanish restaurant in Trump International's upcoming hotel in Washington, D.C.," Andres said in a statement to FoxNews.com.  "More than half of my team is Hispanic, as are many of our guests."
The Trump International Hotel, a 270-room luxury hotel expected to open in mid-2016, was to feature a high-end eatery designed by Andres.
But after the real estate mogul last month said in a campaign speech that some Mexican immigrants bring drugs and crime to the U.S., and some are rapists --fans called for the Spanish-born chef to "Dump Trump" in a petition on Change.org, which received about 2,600 signatures.
In Wednesday's statement, Andres, the co-owner of ThinkFoodGroup that operates several restaurants in the D.C. area, noted his pride in becoming a citizen in 2013.
"As a proud Spanish immigrant and recently naturalized American citizen myself, I believe that every human being deserves respect, regardless of immigration status," said Andres.
But the move may be a costly one for the chef.
In a statement to Fox News, Trump said that Andres has no right to terminate his obligations under the lease.
"In the event Mr. Andrés defaults in the performance of his obligations, we will not hesitate to take legal action to recover all unpaid rent for the entire 10 year term together with all attorneys' fees and additional damages we may sustain. We will also enforce the exclusivity provisions preventing Mr. Andrés from opening a competing restaurant anywhere in the D.C area."
Details about the lease agreement have not been disclosed.