Bison ranchers needed to help build a growing meat industry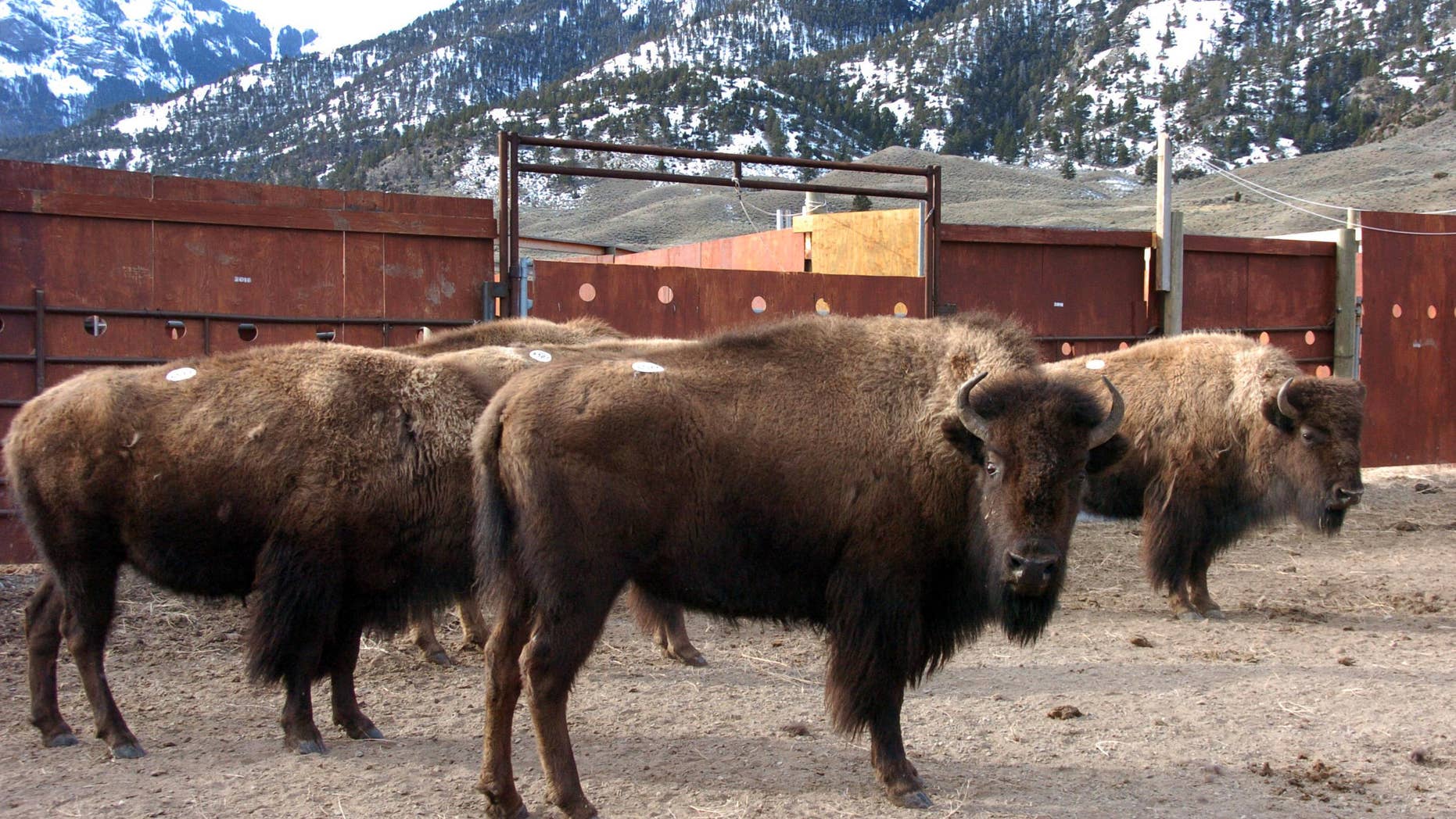 The U.S. bison industry is trying to draw more ranchers to where the buffalo roam.
After collapsing in 2002, demand for bison burgers and steaks from retailers such as Whole Foods Market Inc., Wal-Mart Stores Inc. and Kroger Co. is rising, sending processors and marketers on a recruiting drive to round up more producers to raise the hulking creatures.
One major hurdle to recruiting ranchers: convincing them to handle animals that can grow to the size of a Mini Cooper, and sometimes get ornery.
"That's like sticking bobcats in gunnysacks," said Lee Graese, a former bodybuilder who raises bison with his wife, Mary, a dietitian, near Rice Lake, Wis. "If you can run into it at 35 miles per hour with your pickup and it's still standing, you've got a pen that'll hold a bison."
Bison-meat sales topped $340 million last year, according to data from the National Bison Association. This is a tiny fraction of the more than $100 billion in sales of cattle, hogs and poultry produced in the U.S. in 2015.
But bison producers say their meat boasts an edge in the marketplace as consumers seek out more naturally raised protein, and sales have grown by 22% over the past five years. Fans say it tastes like beef, but leaner and slightly sweeter.
Retailers like Whole Foods are getting their bison-meat orders filled, but Theo Weening, the company's global meat buyer, said he could sell a lot more. "I'd love to do a feature on ground buffalo or seasoned buffalo burgers, but if the supply is not there, we can't feature it," he said.
Wholesale bison-meat prices, currently around $4.50 a pound, have trod reliably higher, nearly doubling from January 2009 through June of this year. That outpaces a 42% increase for similar beef grades, a 41% rise in pork and an 18% gain for broiler chicken, according to U.S. Department of Agriculture data.