5 fab and free food factory tours
Ever wonder how your favorite candy or snack is made? Food factories all over the country invite visitors behind the scenes to watch the people and machines that make it happen. These factory tours make a particularly great pit stop for families: they are interesting for kids, typically take 45 minutes or less, and almost always include a tasting sample of the product. Here are five factory tours that are both fun for families and fabulously free.
1. Jelly Belly Candy Co.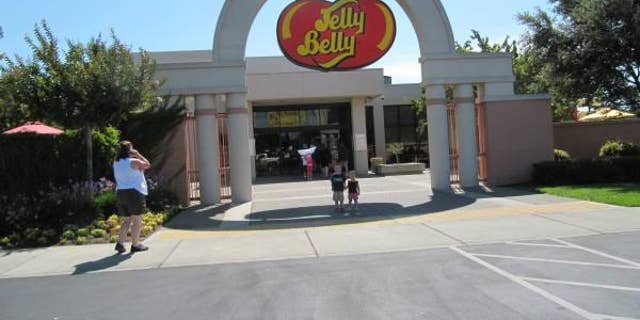 The Jelly Belly Factory in Fairfield, California, is a good pit stop between San Francisco and Sacramento. The 40-minute tour shows you how jelly beans are made and lets you view the brightly colored beans turning in the vat. After the tour, stop in the store for "Belly Flops"—irregular jelly beans that ended up in silly shapes and sizes.
2. Utz Snacks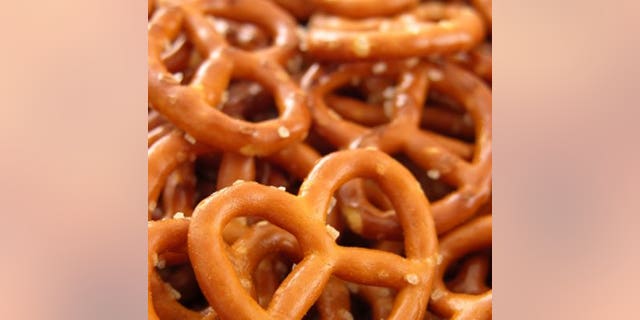 Learn how a potato becomes a potato chip with this self-guided audio tour at the Utz Snacks Factory in Hanover, Pennsylvania. You'll watch as potatoes are peeled, sliced, fried, salted, and packaged. You can sample chips at the end of the tour and then drive two blocks to the Utz Factory Outlet Store to stock up on bags at a discount.
3. Hammond's Candies Factory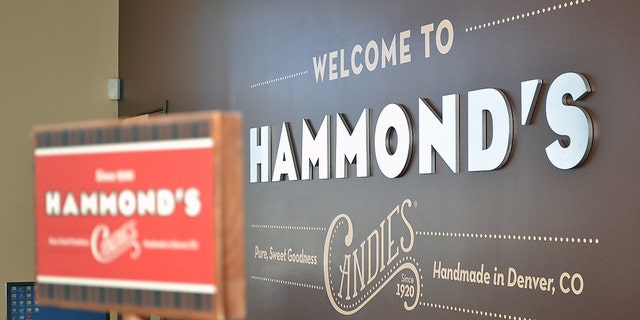 Take the 30-minute tour at Hammond's Candies in Denver to see marshmallows getting puffed, lollipops being pulled and twisted, and Hammond's world-famous candy canes taking shape. Video screens give up-close views of the candy as it is being made. At the end, you're deposited—where else?—in the gift shop, where you should keep an eye out for discounted, slightly irregular candies that won't make it to stores.
4. Tillamook Cheese Factory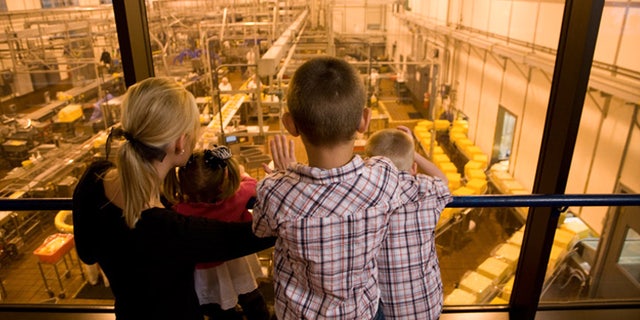 Located about 90 minutes west of Portland on the stunning Oregon coast, this factory offers a self-guided tour that's a great way for kids to see how cheese is made. From the upstairs windows, you can even catch a glimpse of big blocks of cheese being cut into bricks. After the tour, visit the tasting room to try different cheese varieties as well as Tillamook Cheese Curds, which are only sold at the factory. Looking for something sweet? Line up at the Tillamook Ice Cream counter, which carries every flavor the factory makes.
5. Hershey's Chocolate World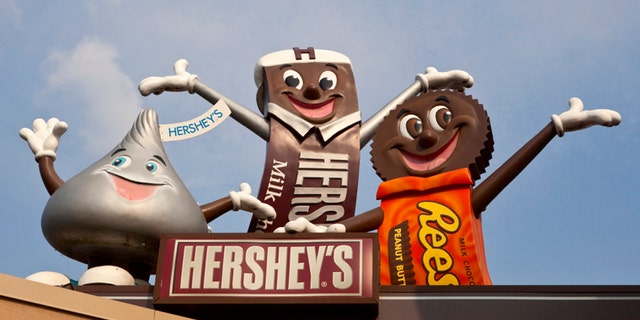 The Hershey's Great American Chocolate Tour ride at Hershey's Chocolate World in Hershey, Pennsylvania, is a big hit with little kids. While you sit in a moving car, you learn about the journey that cocoa beans make from the rainforest to becoming the iconic chocolate bars that we all know. At the end of the tour, you'll get a small sample. While the ride is free, the Create Your Own Candy Bar attraction, which takes you through a working manufacturing facility, requires an admission fee.
Also from MiniTime:
Summer's Coolest 6 New Theme Park Rides
City Bike-Share Programs Are on a Roll
Trend Watch: Immersive Role-Play Gaming on Vacation
High-Calorie Family Vacation: 5 Worst Kid's Meals